Clare Island Dive Report April 29th – May 02, 2022
Clare Island is an amazing location, with multiple dive sites available. Many exams used to be held there although not so much anymore. It is also a great staging point for diving the Bills if weather permits. The main challenge with the Island is that the harbour dries out, but this can be managed. What surprised me the most when initially looking for accommodation, was the lack of choice on the island, with many previously available options no longer available. We were lucky to be able to arrange accommodation in the 2 B&Bs; Granuaile House and Sea Breeze. As for all island trips, the logistics are key, arranging ferries, gear transport, compressors and food for the weekend. We got the timing just right, with the Sailor's Bar & Restaurant (GoExploreHostel.ie) only opening for the season on the Friday of our arrival. It was also of great benefit for Brian O'Grady from the Ferry Company, to help us in 2 ways, i) to put on a special charter fast ferry for us on the Friday night, combined with ii) putting the compressor trailer on the earlier ferry complete! Flat calm on the Friday on the way over with some dolphins to help us on our way!!!
It was a great advantage to have the compressor trailer on the island, making it very easy to move around!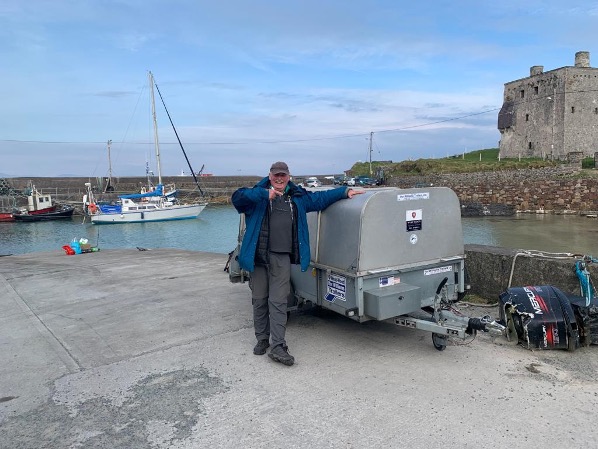 Although the weather turned on the Saturday and Sunday, making the Bills inaccessible, some other great dives were had on Deaces rock, the Lighthouse, the Mweelauns and Cahir Island. On the Monday, the sun came back out, and we returned to the Mweelauns, and had an amazing dive.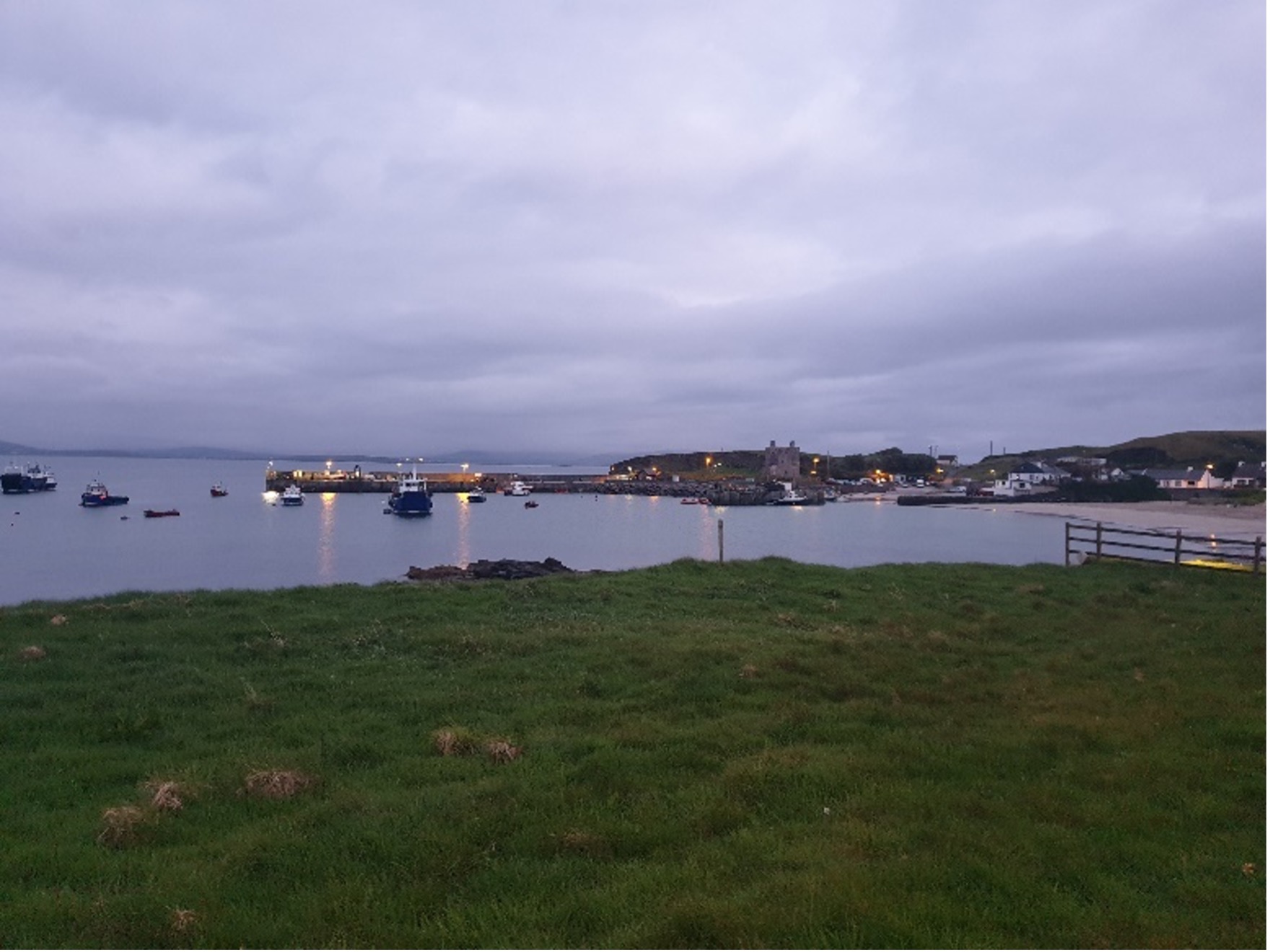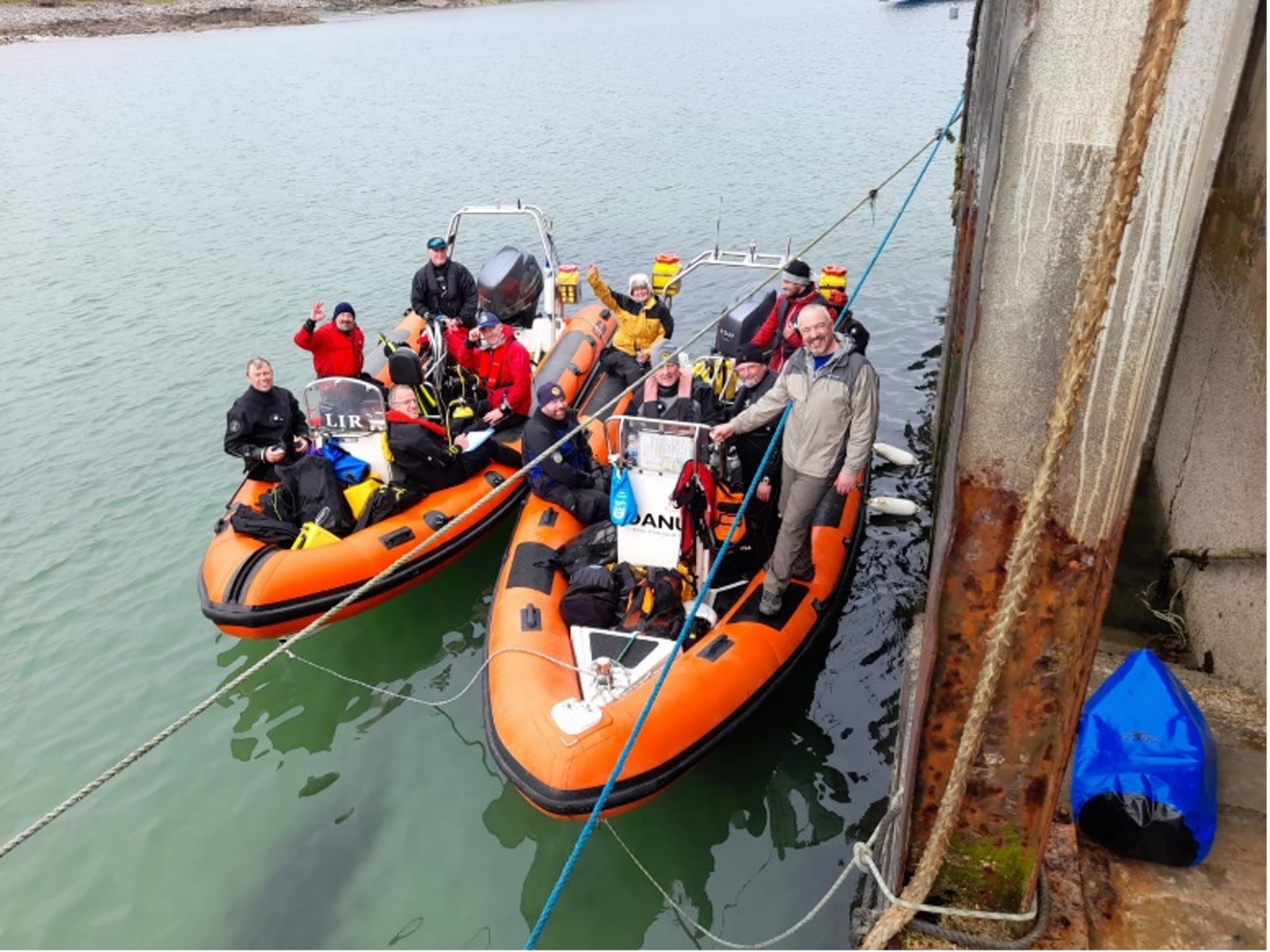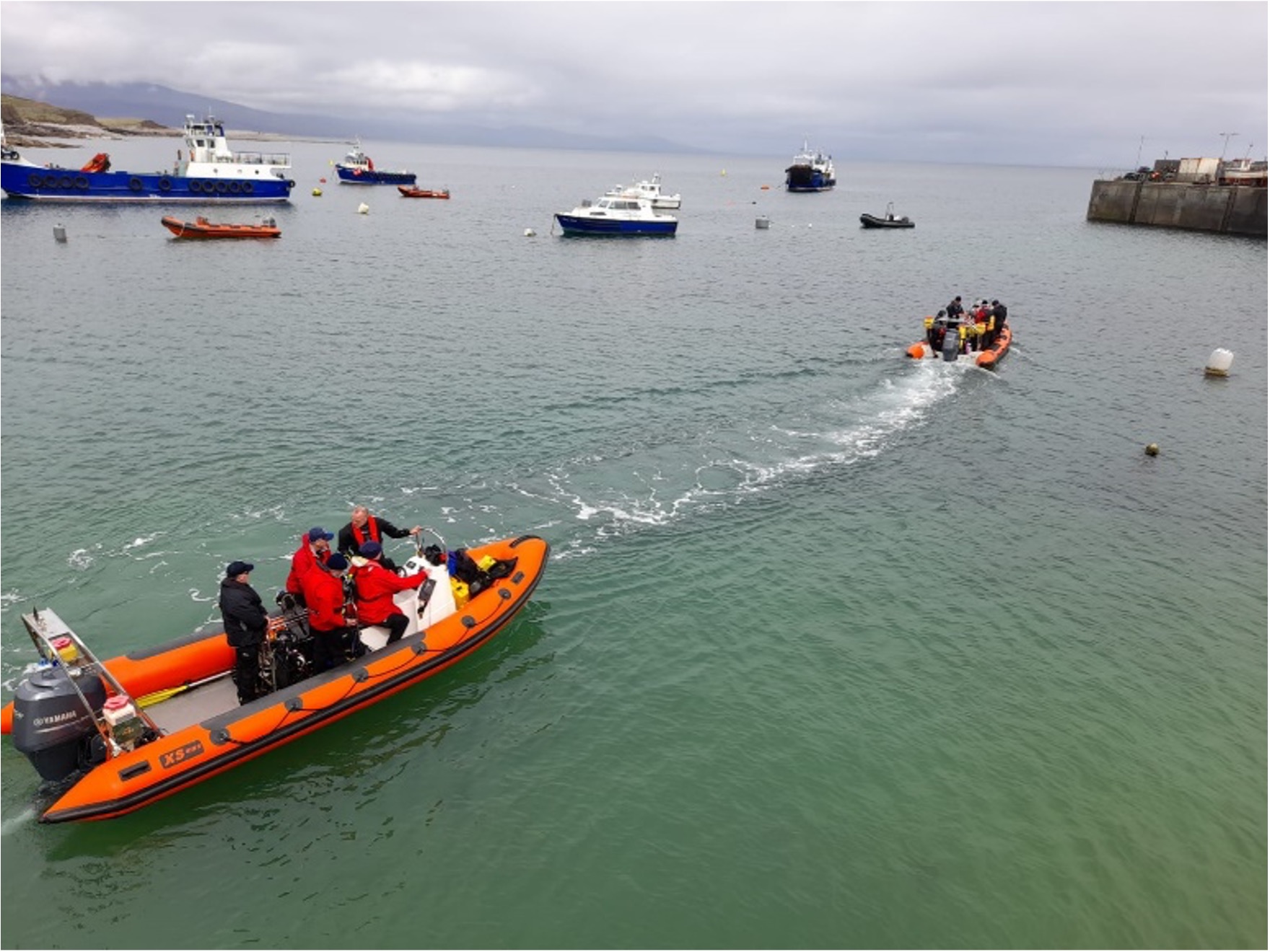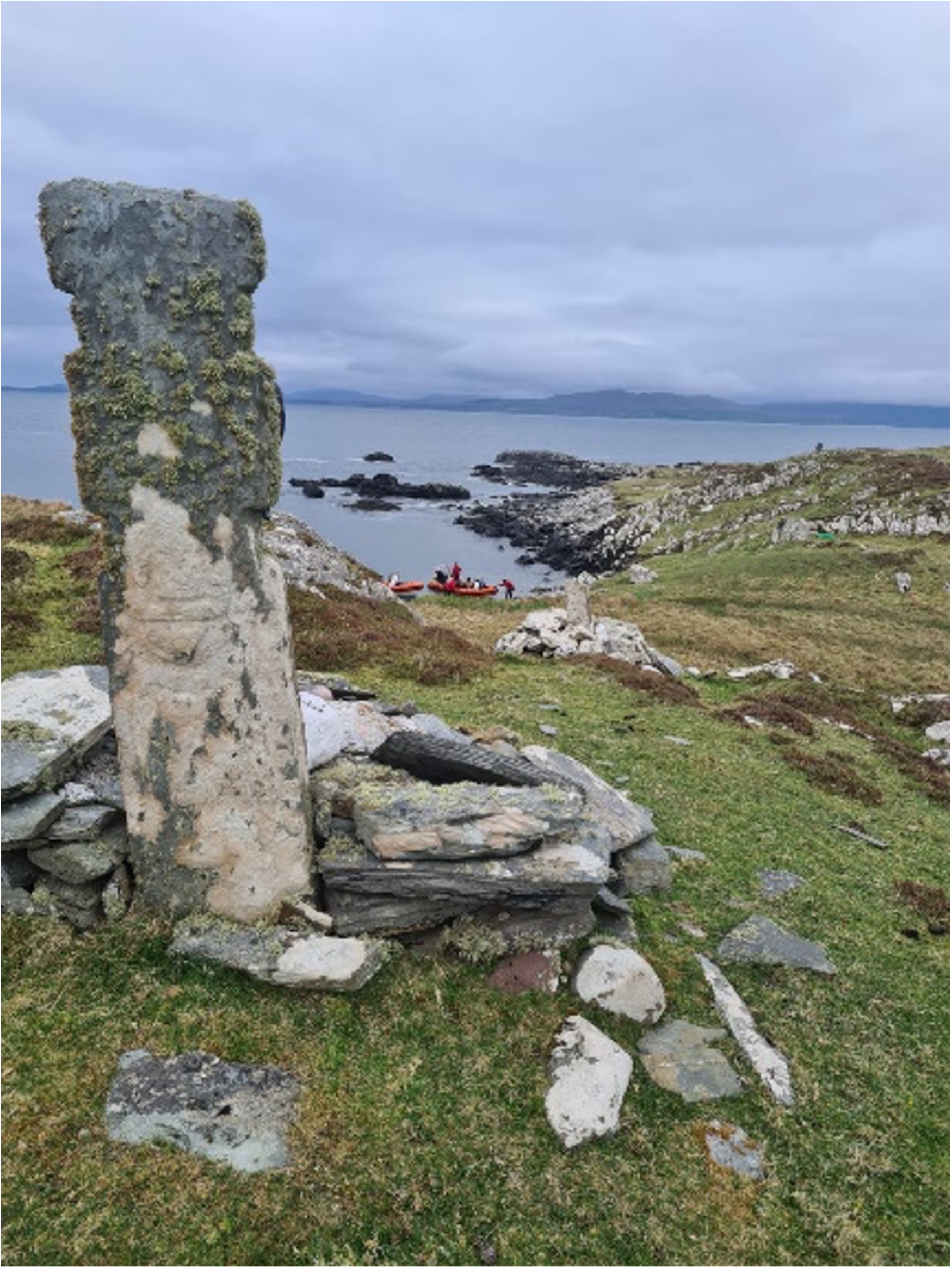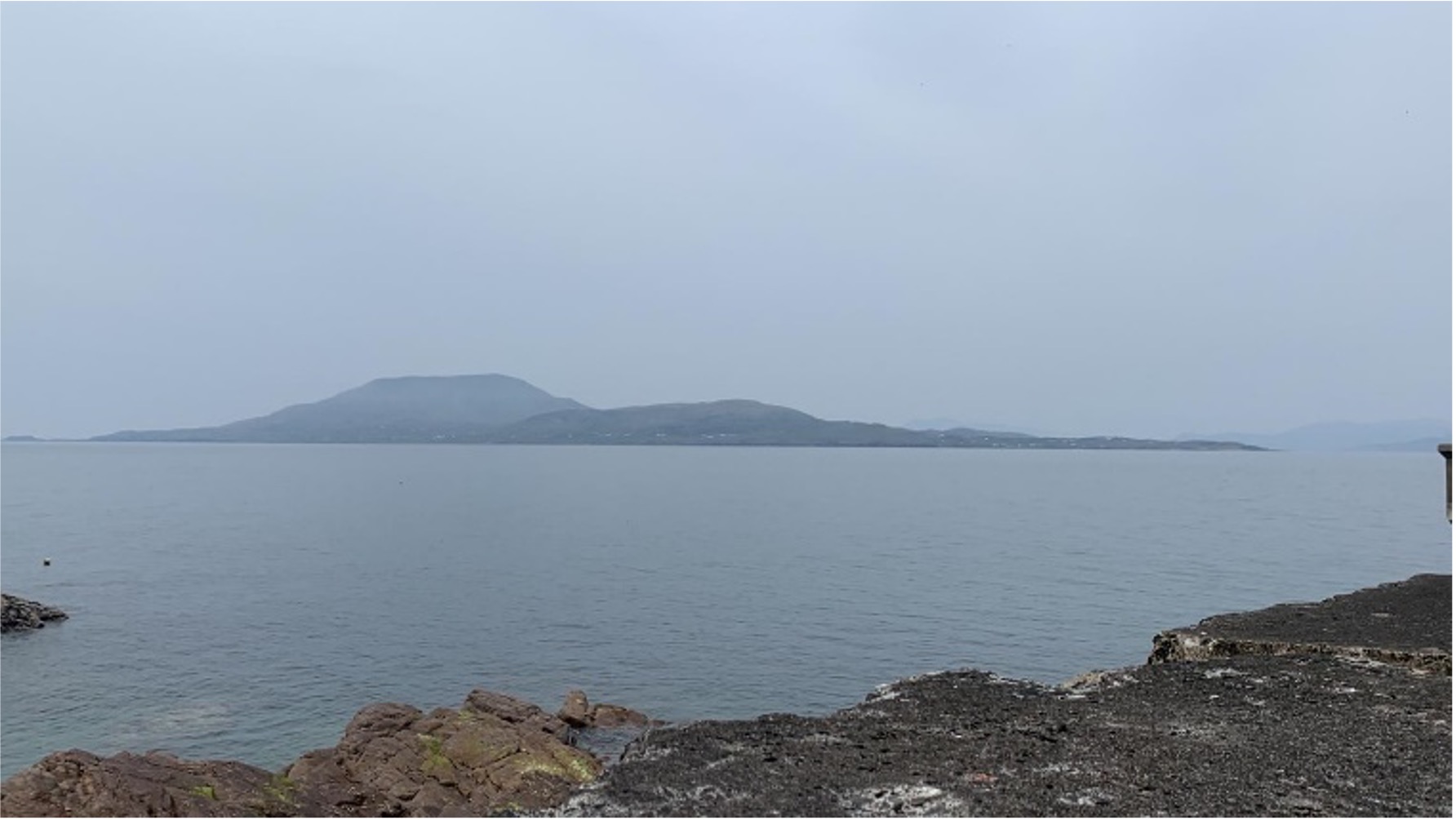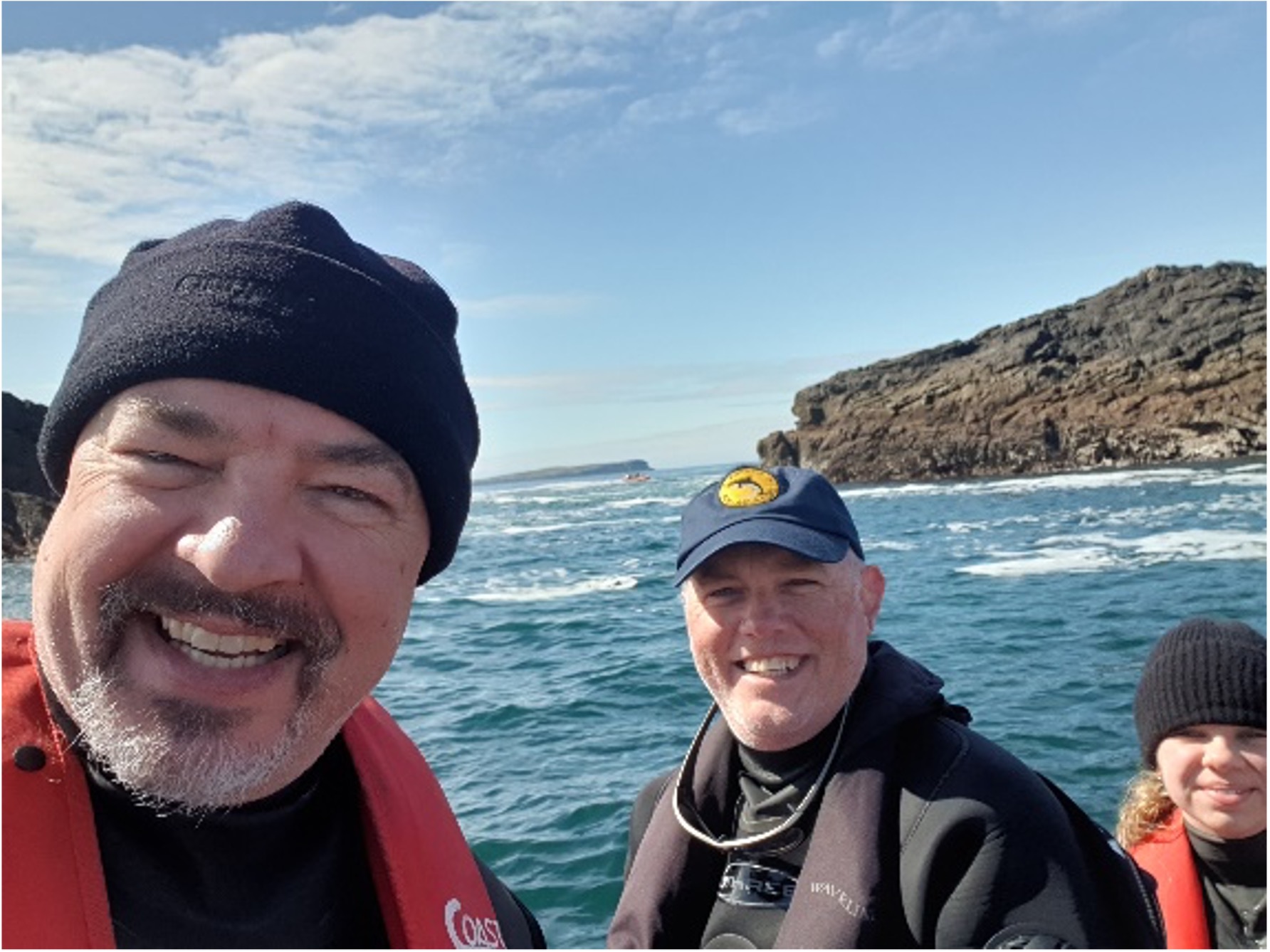 May can be good or bad for diving, we have certainly had both experiences in the past. This weekend we had some challenging weather, but nice dives, especially on the Monday. Luck was also on our side, as Holly's GoPro broke off her stick, leading to much heartache. AND THEN, Jean comes up with it from her dive! AMAZING!!!
Heading home was very tide dependent, as you can see below.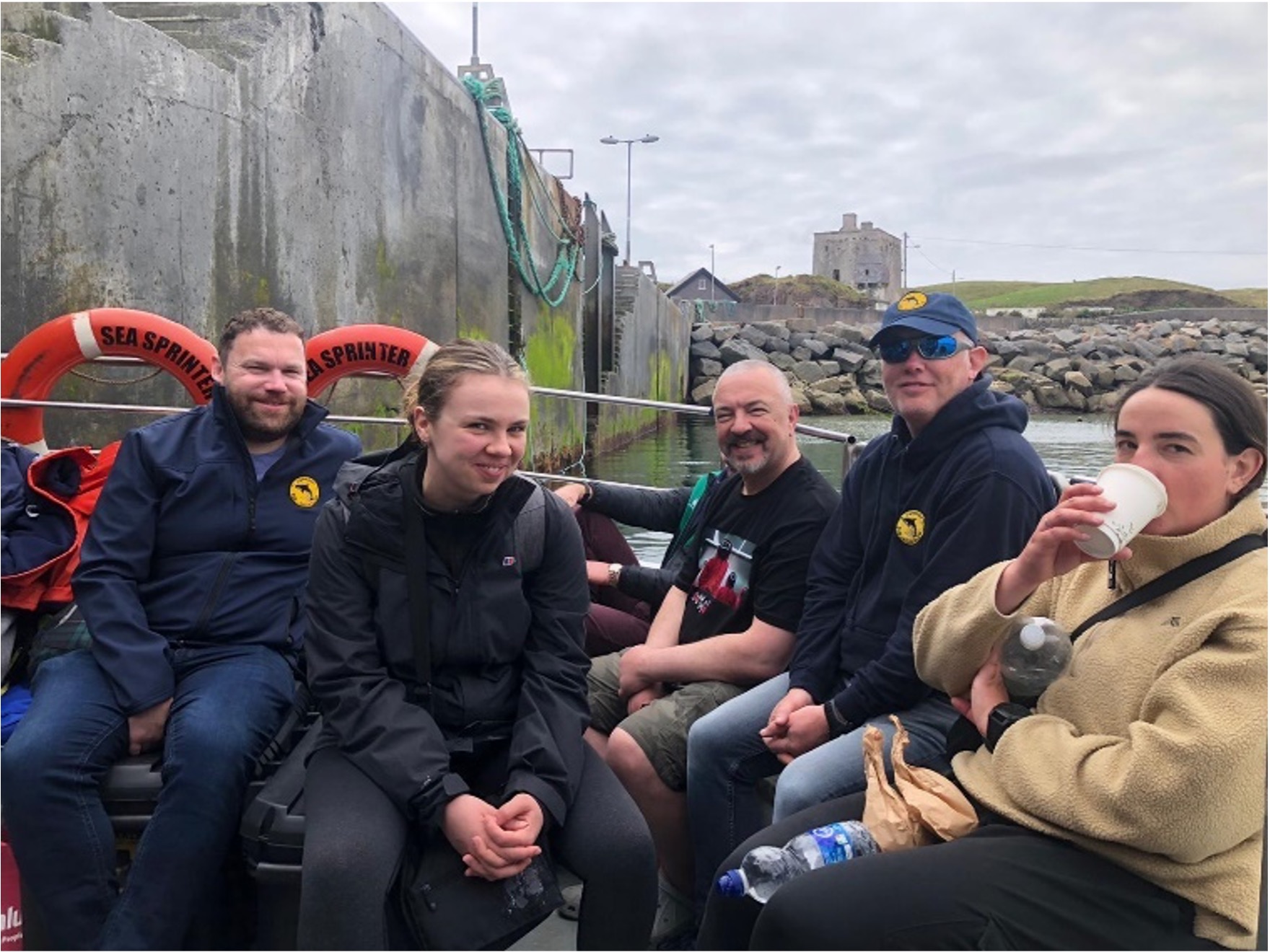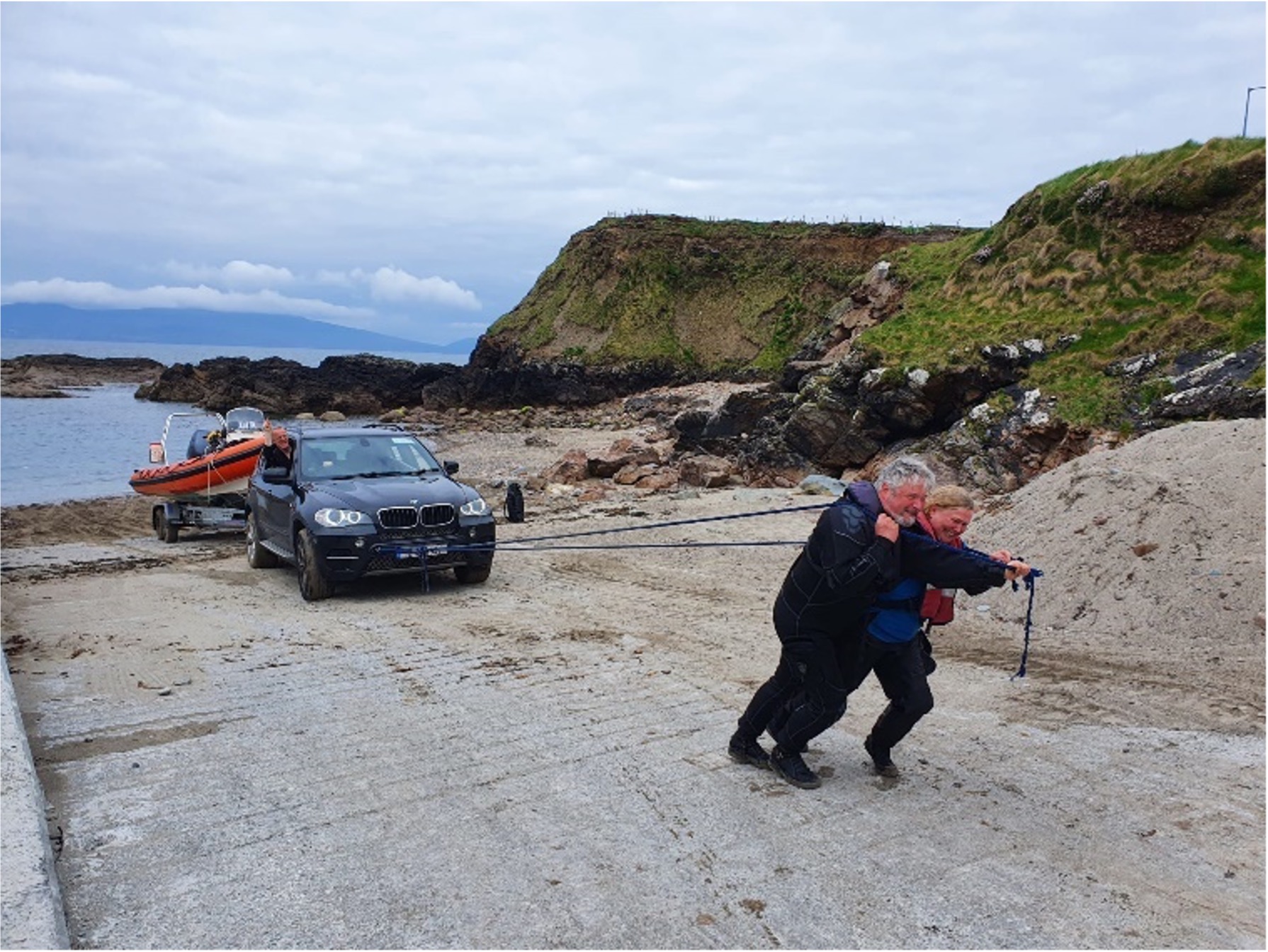 Thanks to everyone for helping out over the weekend, from towers jean steve jimmy & neil, (where would we be without the boats and compressors), to dave for the mooring and local knowledge, to all the coxwains, to mark colm ciaran cristina john sarah holly graham & colin for compressor duty, in some challenging conditions, for colm for helping put danu back in the water, and for ciaran for helping me liaise with sea breeze b&b! And thanks to steve and dave for cleaning out the gunk from the carb. Pity about the viz and the wind, but some nice enjoyable dives on Deaces rock, The Lighthouse, the Mweelauns twice and Cahir. When the sun came out Monday, it showed how great it can be!!! Thanks again for helping make it a very enjoyable weekend! 70 dives enjoyed!
Mark Stanley