The Curragh Sub Aqua Club was formed back in 1958 by a cadre of army officers based in the Curragh camp in Kildare hence our name. We were the second club to be established in Ireland which is why we are designated as club 002 with the Irish Underwater Council. In the early 1960's the club was fortunate to be offered a derelict premises in Sandycove which after a lot of work by our own members became our home. Today we have a clubhouse with changing rooms for both ladies and gents with hot showers and toilets, compressor room, lecture room and kitchen area.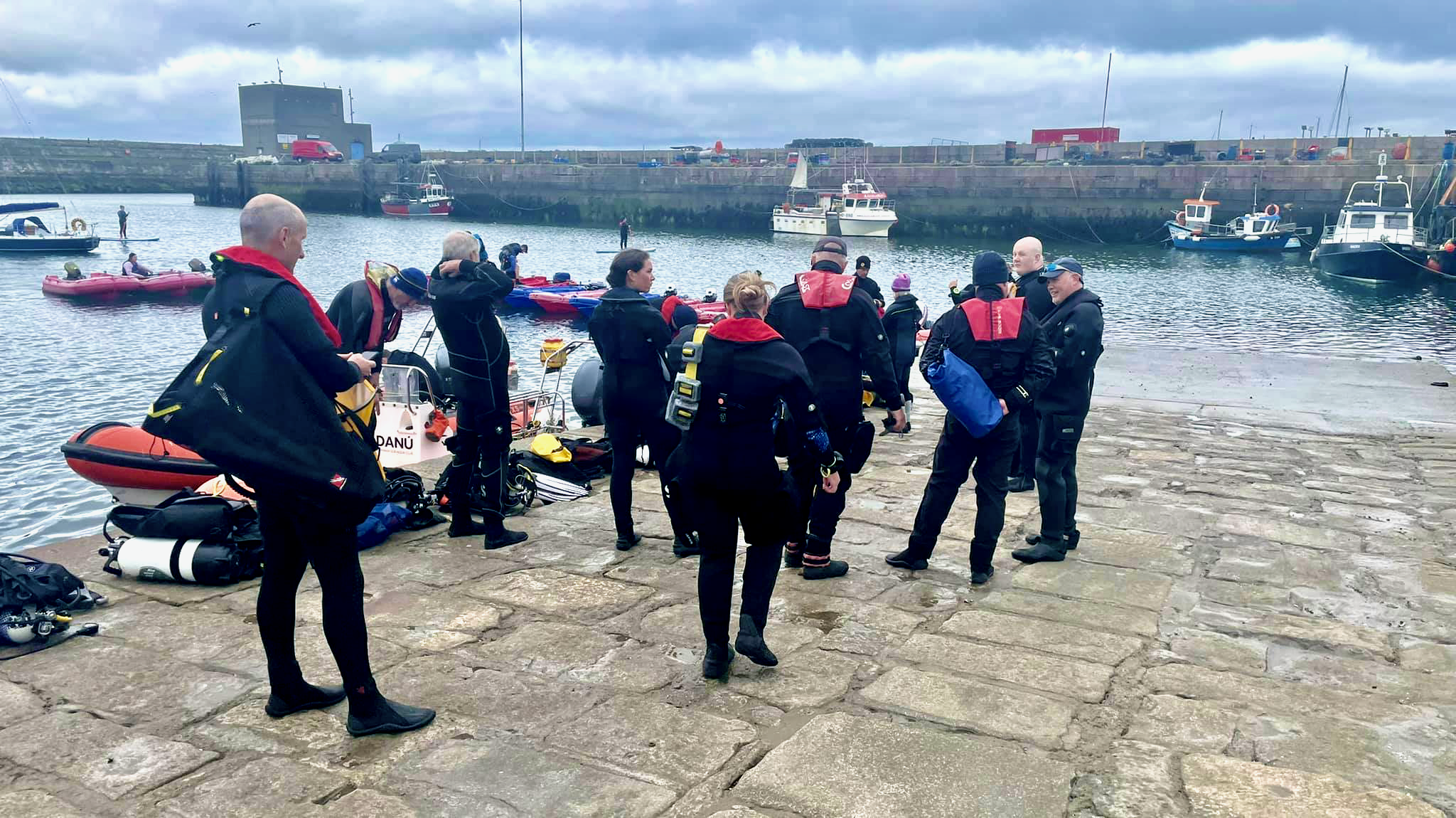 Today we are probably the largest club in the Dublin area with over fifty active members snorkelling and diving all year round. Our season never ends… From January onwards we are snorkelling and pool training and then it is into open water diving with our first weekend at Easter. Each bank holiday weekend is a weekend away either going somewhere new or revisiting old favourites. We take our own boats and compressors to reduce the costs and generally opt for staying in houses which are a great way for new members to break in and meet people and make friends.
Generally we travel abroad each year and we also have an annual visit to Gozo in Malta for a week's diving. The club has been all over the world diving, from the cold waters of Greenland, Iceland and Norway to warms climes of Egypt, Mauritius and the Caribbean to name a few.
Our membership has a very high proportion of instructors so the level of experience within the club is second to none. Some of instructors even write the training manuals for the Irish Underwater Council. So you will always be in safe hands. We have members from all over the world including Italy, England, Scotland as well as Ireland and we are always looking for new members.