Bofin Dive Report – June 17th to 24th, 2022
Our Bofin 22 trip log sheets record 12 great dives completed to the following popular sites: Friar Island, Friar Island, Maolaundubh, Spotted Rock, Spotted Rock, Friar Island, Friar Island, Doonaheena, Spotted Rock, Spotted Rock, Friar Island and Maolaundubh. The northerly sector winds which prevailed throughout the week of our trip limited our diving access to these perhaps repetitive but excellent locations where 15 divers on site completed some 103 overall individual dives in generally excellent 10m+ visibility. Sadly we did not get to dive the other classic sites including High Island Nose, Carrickfeogh, Bouchail Rock, Sunfish Rock or North Beach Cave this trip.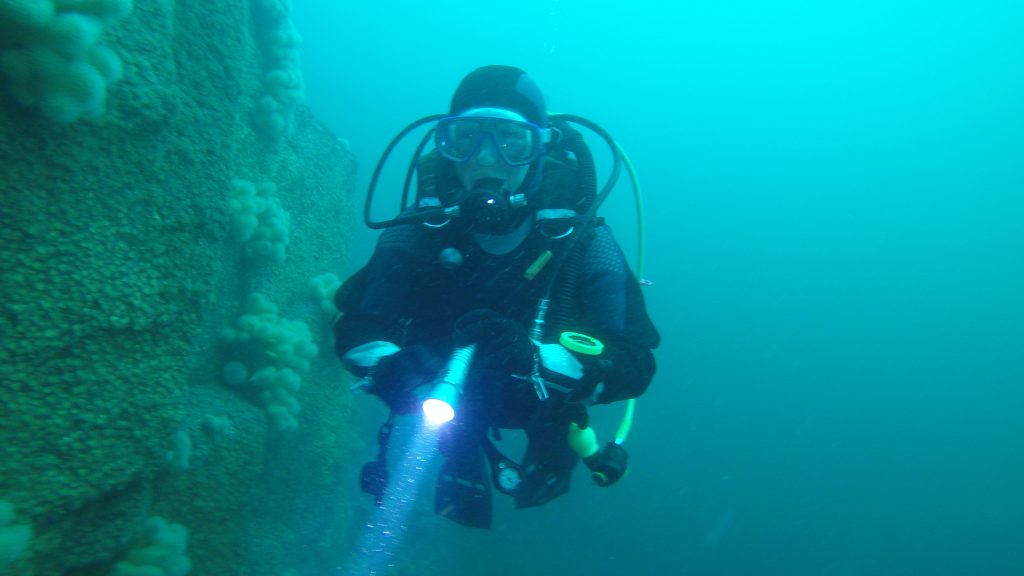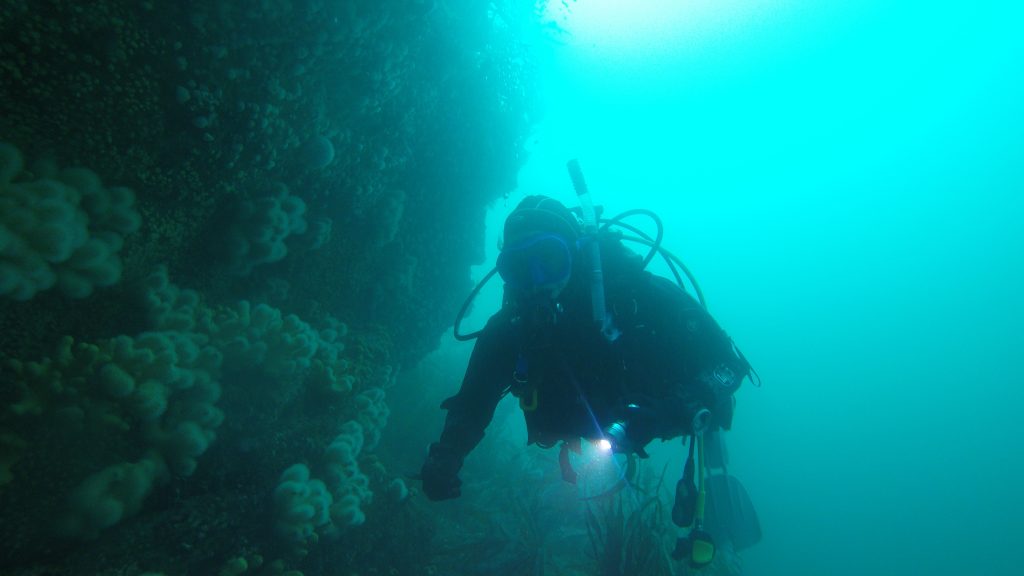 Very efficient turnaround times were achieved to and from the various sites through the week with much-appreciated dry coxing by Shane, Ken and Peter O'Dog (and occasionally by me) in our two club RIBs Danu and Lir. Dive briefs each day were generally at 9.30am after breakfast and afternoon circa 3.30pm. The 2 CSAC larger compressors on site helped us get our cylinders refilled quickly between dives.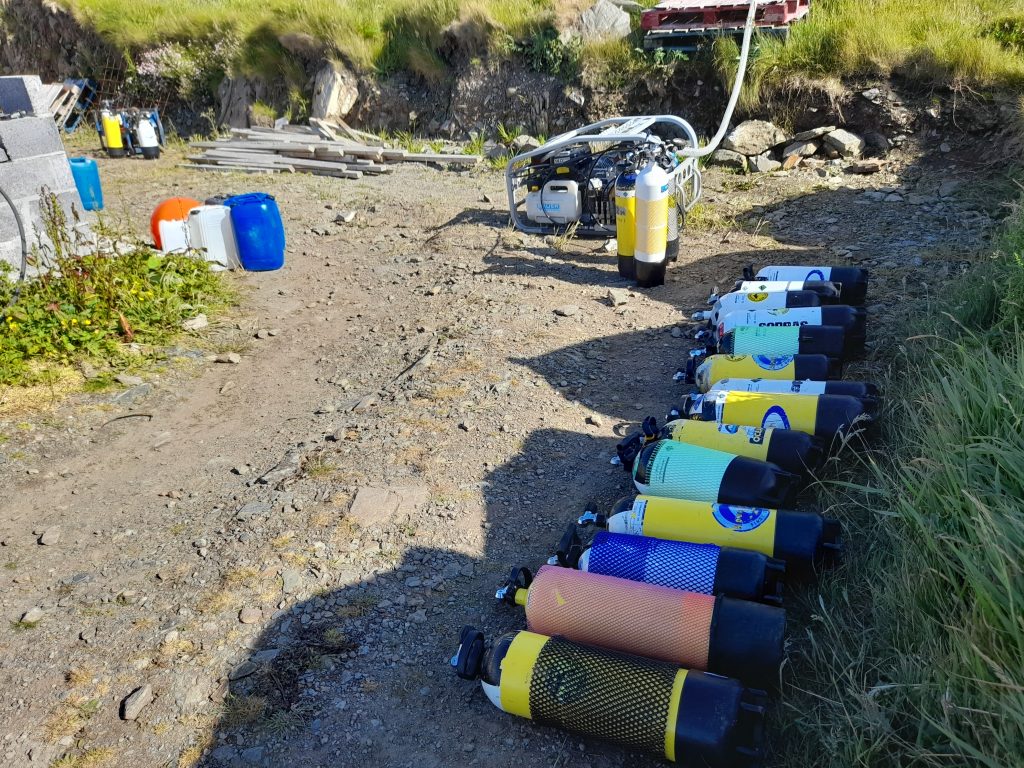 The advanced party travelled over to the island on the Friday 17th 11.30am Ferry with their kit. Gerry and myself took Lir over from Cleggan with some 14 cans of petrol on board. The two larger club compressors and Danu were already on Bofin as part of the M3 tests which took place on Bofin during the previous week. Diving operations then commenced Friday pm and we dived twice a day every day up to including Thursday am dive. LDC's Cristina, Ciaran and Tony completed some of their required deep 40m dives with able assistance from Mark and Fiona logged required assistant coxn time on some dive trips.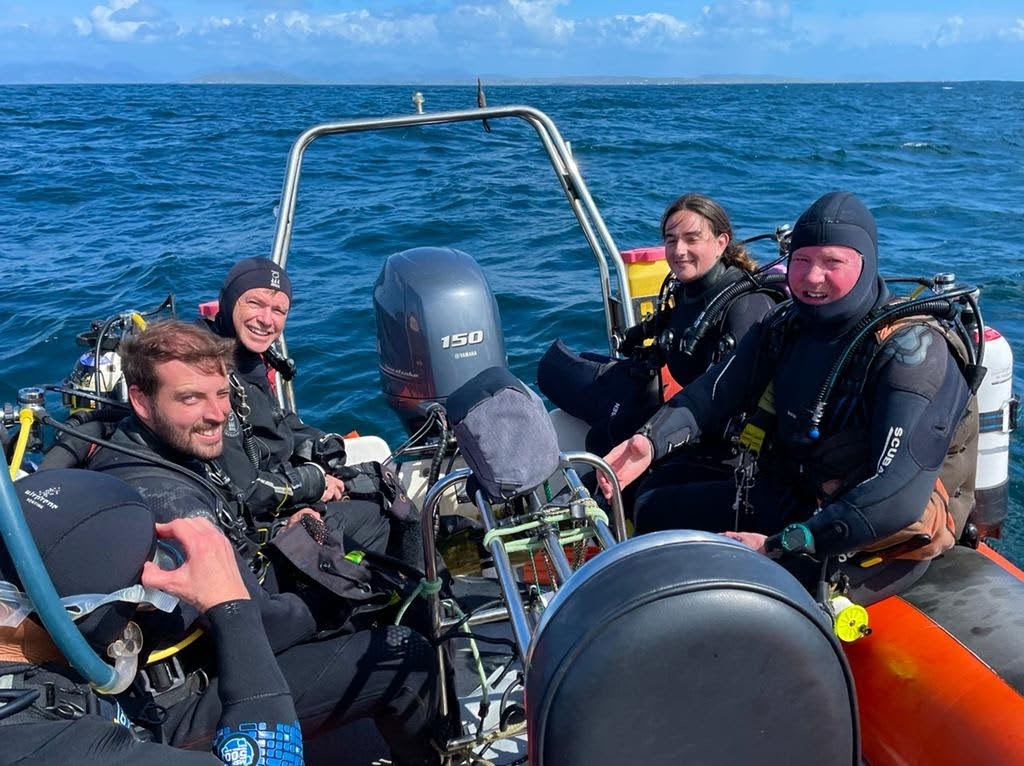 On the social side of things, I am pleased to report that Murrays Doonmore Hotel was buzzing like old times again with the dining room full, great grub and good company, with Murrays Bar thronged back to full normal operation with great evening music, banter and craic!
The CSAC group over the week totalled circa 29 or so including various other non-diving friends/relations. The group were very active throughout the week cycling, walking and swimming/snorkelling at the various magic locations around the island. Lunchs each day between dives were usually taken in/outside Doonmore and later some at the Innishwallah bus when it opened. Evening dinner was generally circa 7.30pm with good grub and very enjoyable good company followed by the usual later night marathon sessions and music in Murrays Bar. We had a very enjoyable birthday event in the dining room for Fiona on the evening of the summer solstice on 21st June for which Aileen Murray produced one of her fantastic dessert cakes which was enjoyed by all and after which I can report that Jean was the only one of our group to venture to the top of the nearby West Quarter Hill for the panoramic view!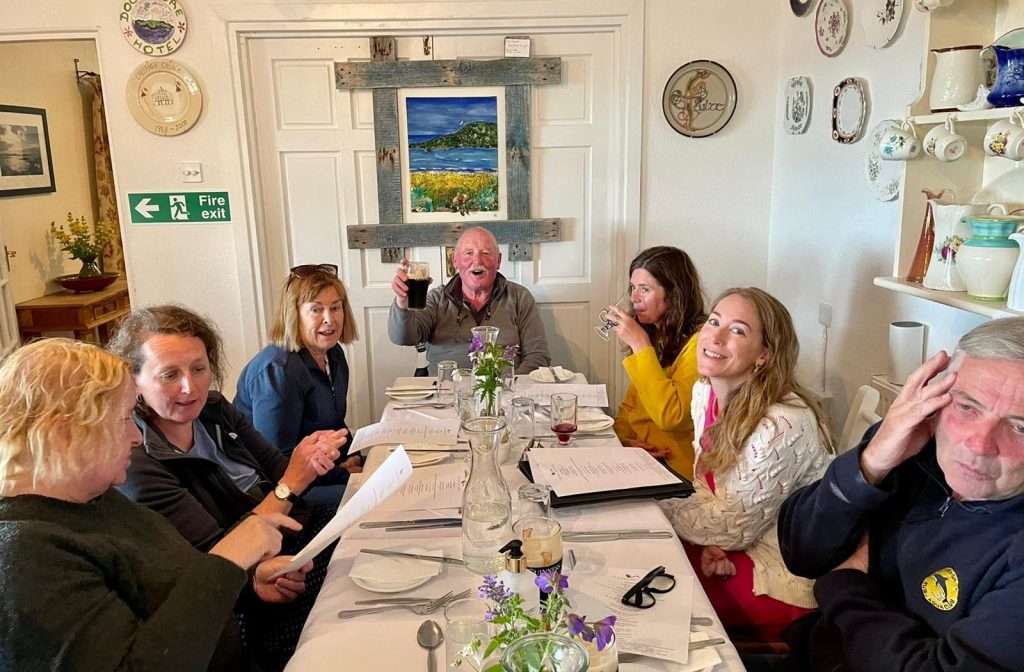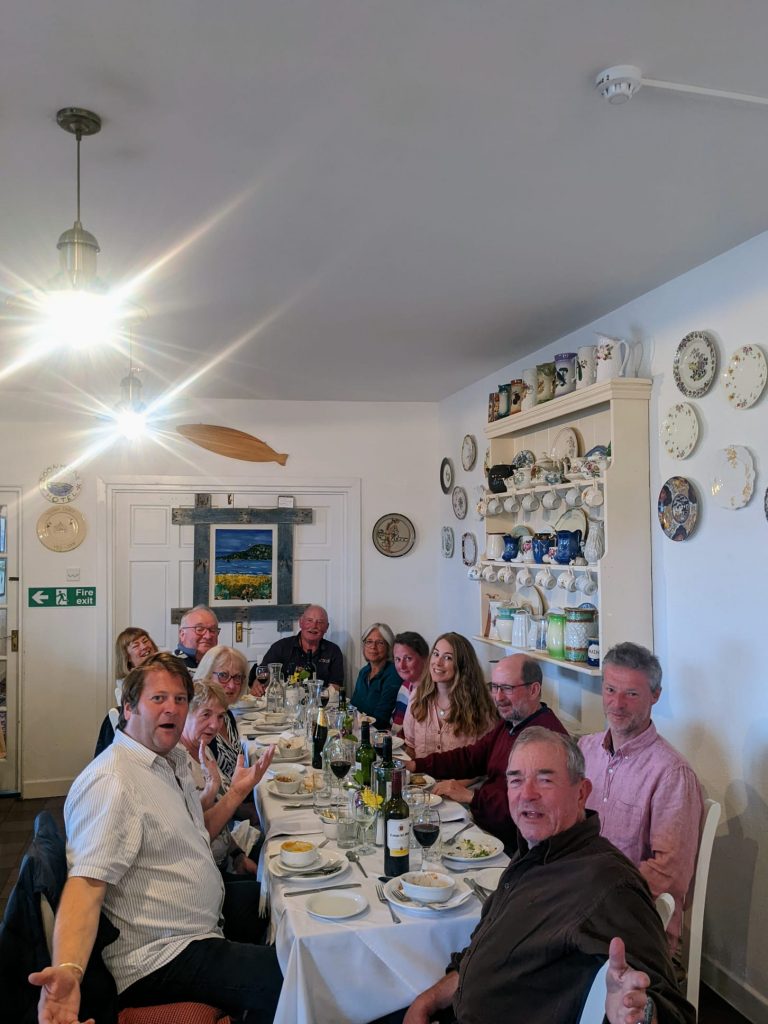 The good luck Corncrakes were also heard croaking around again near the hotel and other parts of the island.
The annual island celebration of St Johns Eve Bonfire night was on Thursday 23rd. It turned out to be a damp night with no reports of attendees from our group at the event!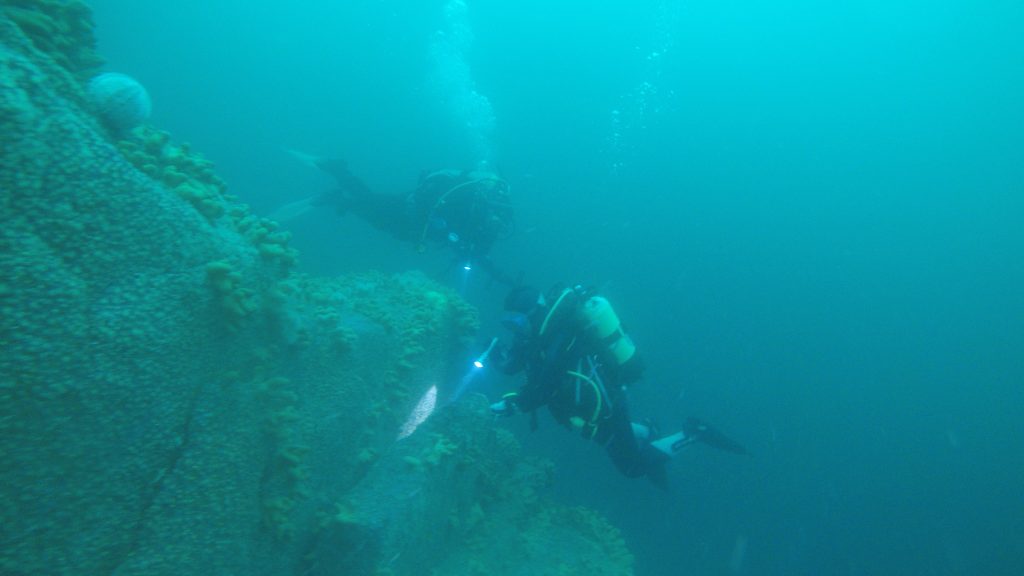 CSAC Bofin trip first timers Cristina, Ciaran, Tony, Linda and Family, Ray and Sarah O'Neill were welcomed to the island.
The group also welcomed the non divers who joined us for part/all of the trip including, Brian Holland, Ken O'Mahony, Shane Tyrell, Peggy Lawlor, Joanne Bannon, Elaine Fitzsimons, Rhona (and Lilly), Tom. Freddy and Peter O'Dog. Brian's sister Eileen, husband Padraic and pal Darren also attended for the second part of the week.
At the end of the week the balance of the group, compressors and kit departed Bofin Friday 24th on the usual 1pm Ferry. Danu with Mark and myself crossed Thursday pm for Cleggan to get Danu out of the water on the high tide and Mark on his road to Dublin.
Many thanks again from me to you all for your support of another great CSAC Bofin trip.
It was in my view another very enjoyable Bofin week thanks to all the help and support of yourselves in the group. The overall week ran smoothly with all getting involved as usual, great diving and very enjoyable good company.
It was brilliant to get back to a "normal" Murrays and Bofin again and the feedback confirms it was fully enjoyed by all.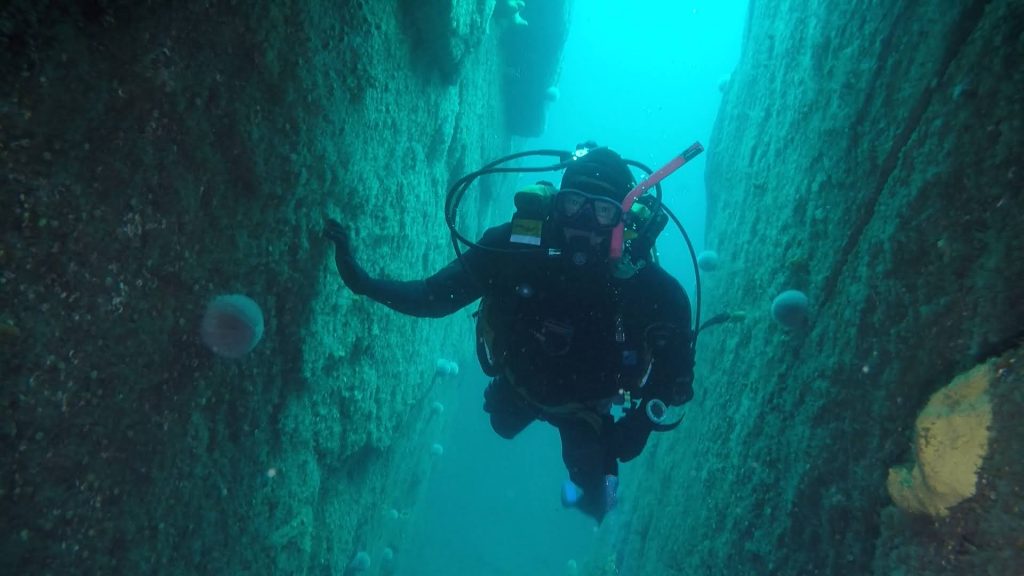 Particular thanks as always also to the following:
Dry Coxes: PO Dog, Shane and Ken, and boat getters/moorers.
Towers: Gerry (Lir down/back), Mark (Danu back), Colin and M3 Candidates (compressors and Danu to the island). Neill (Compressors back.)
Bofin 22 Trip Hon Treasurer: Particular thanks again to Fiona for money matters organizing/collecting dive fees, payments etc.
Doonmore Hotel: Andrew, Aileen, Fiona, Donna, Alice, and all the staff who looked after and fed us so very well as usual. Particular thanks to Aileen and all in the kitchen who produced the wonderful cake for Fiona's birthday celebration.
Ferry: Captains Pat and Dermot Concannon and crews of the Island Adventure Ferry with their crane facility which made it easier for loading/unloading compressors and dive gear.
Anyone else I have left out!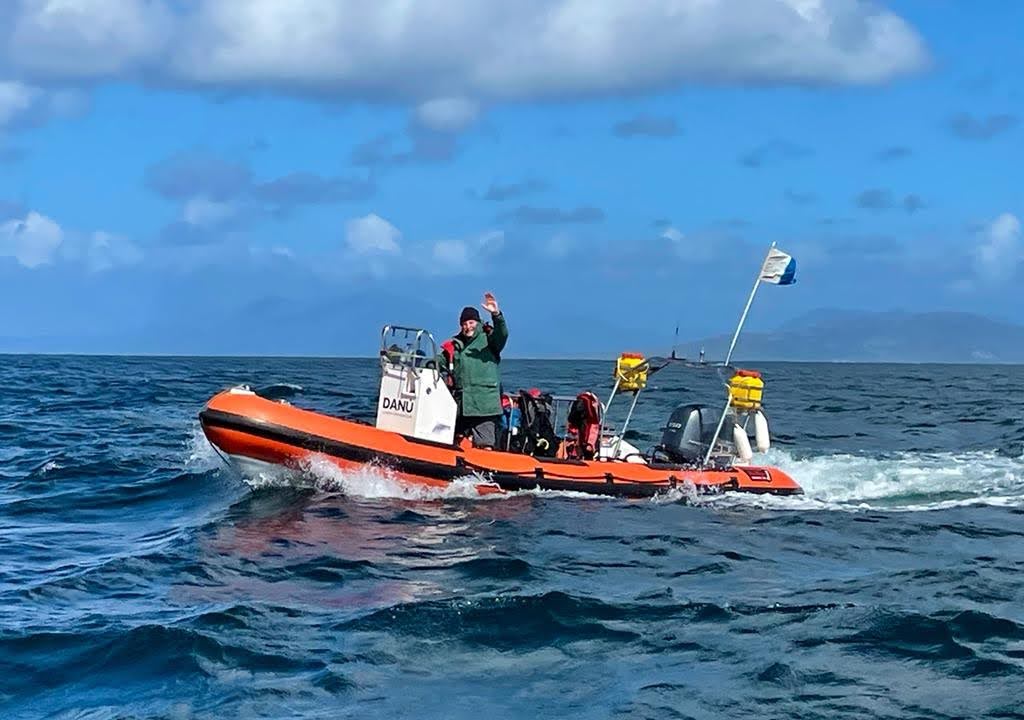 Please note in your diaries that a provisional booking has already been made with Andrew in the Doonmore for next year's Bofin trip for Friday 23rd to Friday 30th June 2023.
Note: A link to some photos of the trip taken by myself (u/w)and others (o/w) incl Ken, Joanne, Paul, Jean and Brian which I hope you enjoy is: https://photos.app.goo.gl/ym8HtRCYx47sGPJM6
Please feel free to add any of your own shots to this trip album. Let me know if you have problems using the link to the photos.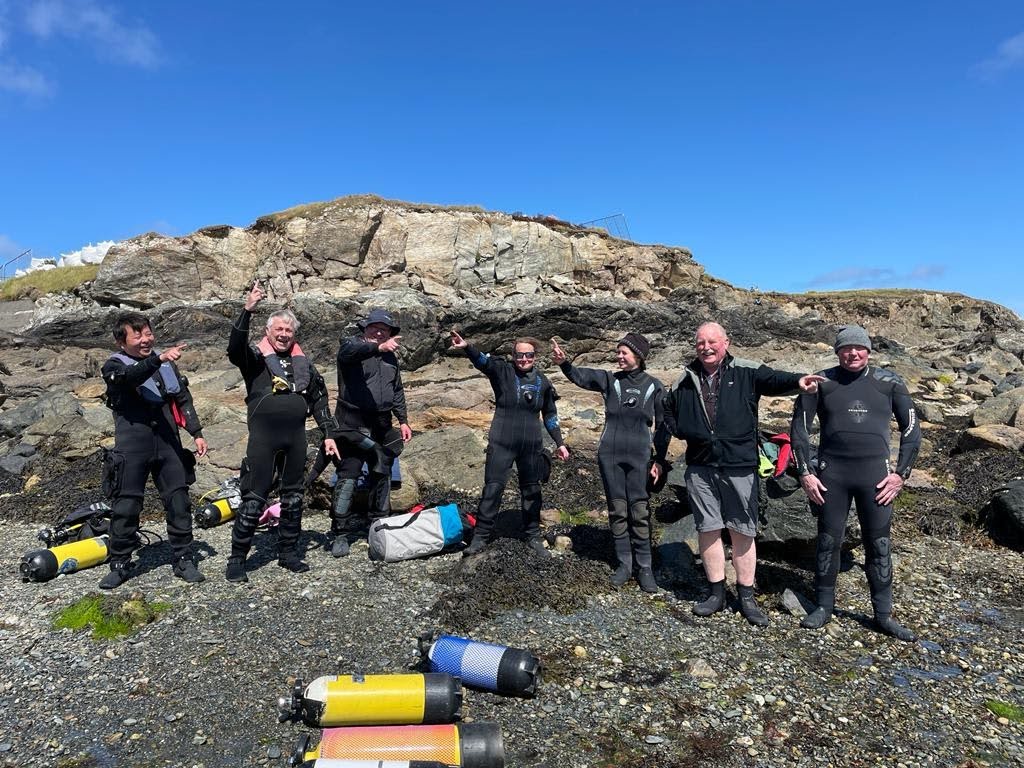 Thanks again to you all for helping achieve another very enjoyable CSAC Bofin trip and best regards to all.
Neill Bannon
Bofin 2022 DO/Organiser