Bofin Dive Report – June 18th to 25th, 2021
Many thanks again from me to you all for your support of another great CSAC Bofin trip.
It seems like no time at all since the last time we were in Bofin for our 2019 club annual dive trip. But two years have passed and with the onset of the dreadful Covid Pandemic our planned 2020 trip booking as you know had to be rolled over to 18th to 25th June this year when Andrew and all at the Doonmore Hotel thankfully opened to welcome our group as their first post lockdown guests yet again.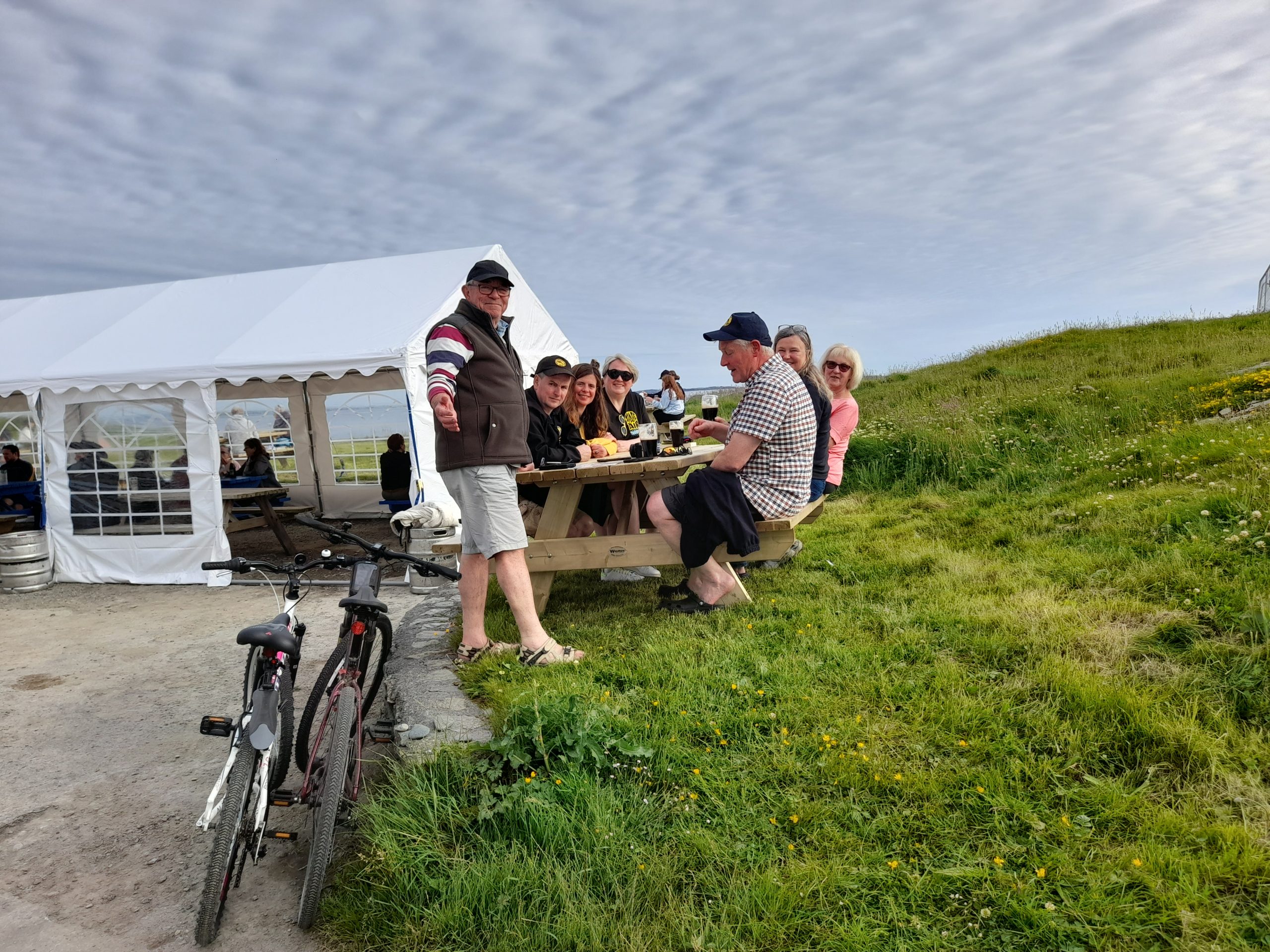 The Doonmore were set up well to operate within the various covid restrictions which we soon got used to with outside seating, the tented area and of course the great creamy pints. Andrew and his staff were great and assisted us all in settling into the new environment. As residents we of course could dine inside in the dining room, generally at 7.30pm each evening which usually resulted in most retiring to bed following post dinner chat at record early times of 10.30/11pm or so. But I must admit it still felt a bit strange operating without the usual evening banter/crack in a thronged Murray's Bar and without the benefit of various great music/singing sessions from Franci, Kevin, Joe and others like previous years. But I am sure these good times will return again soon.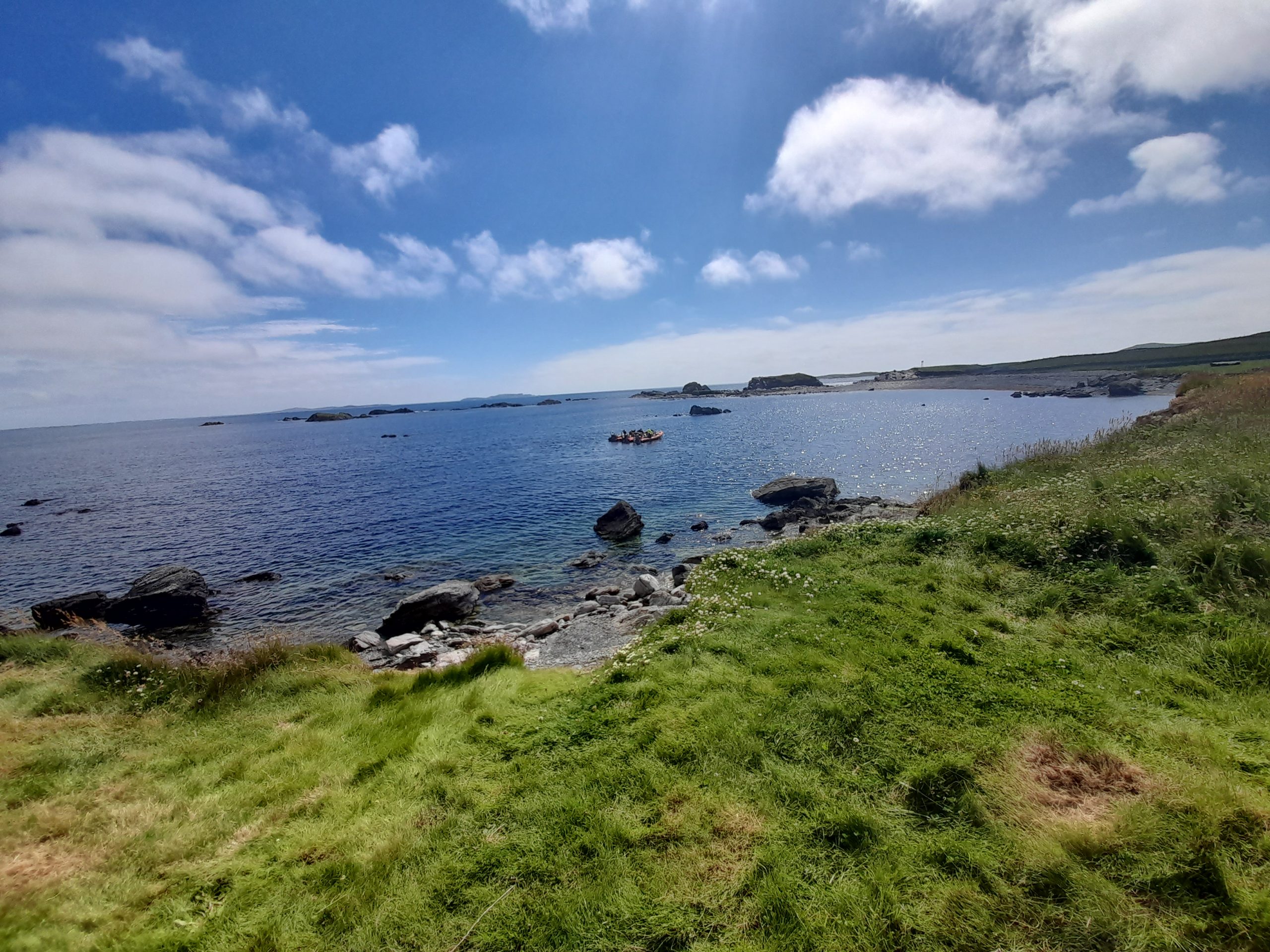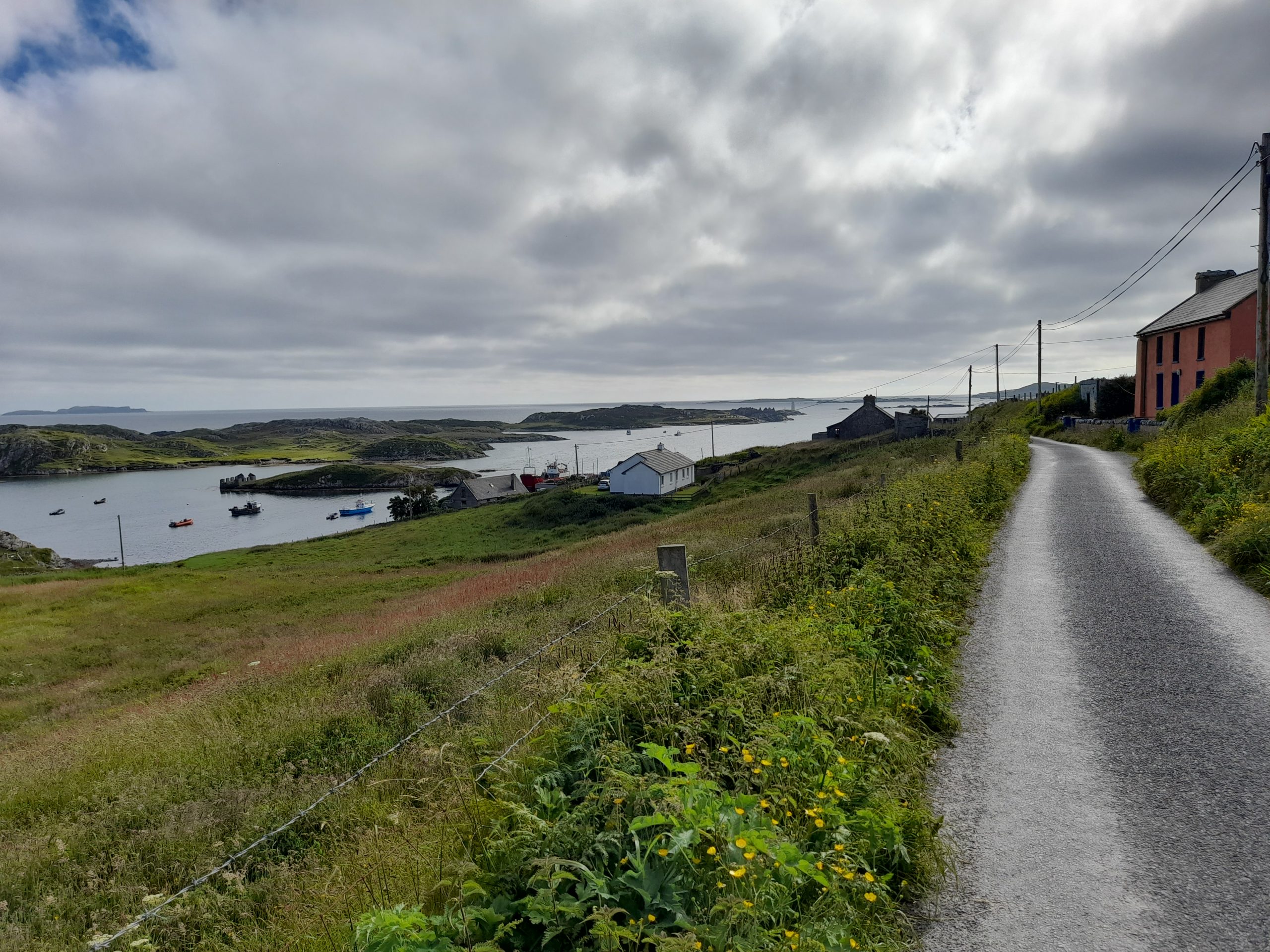 Despite the various covid restrictions the week went very well with generally great diving and very enjoyable good company, sprinkled with a series of notable items including yet another Brian Holland RNLI Charity beard/hair cutting by Rhona, also Wedding Anniversary and birthday events.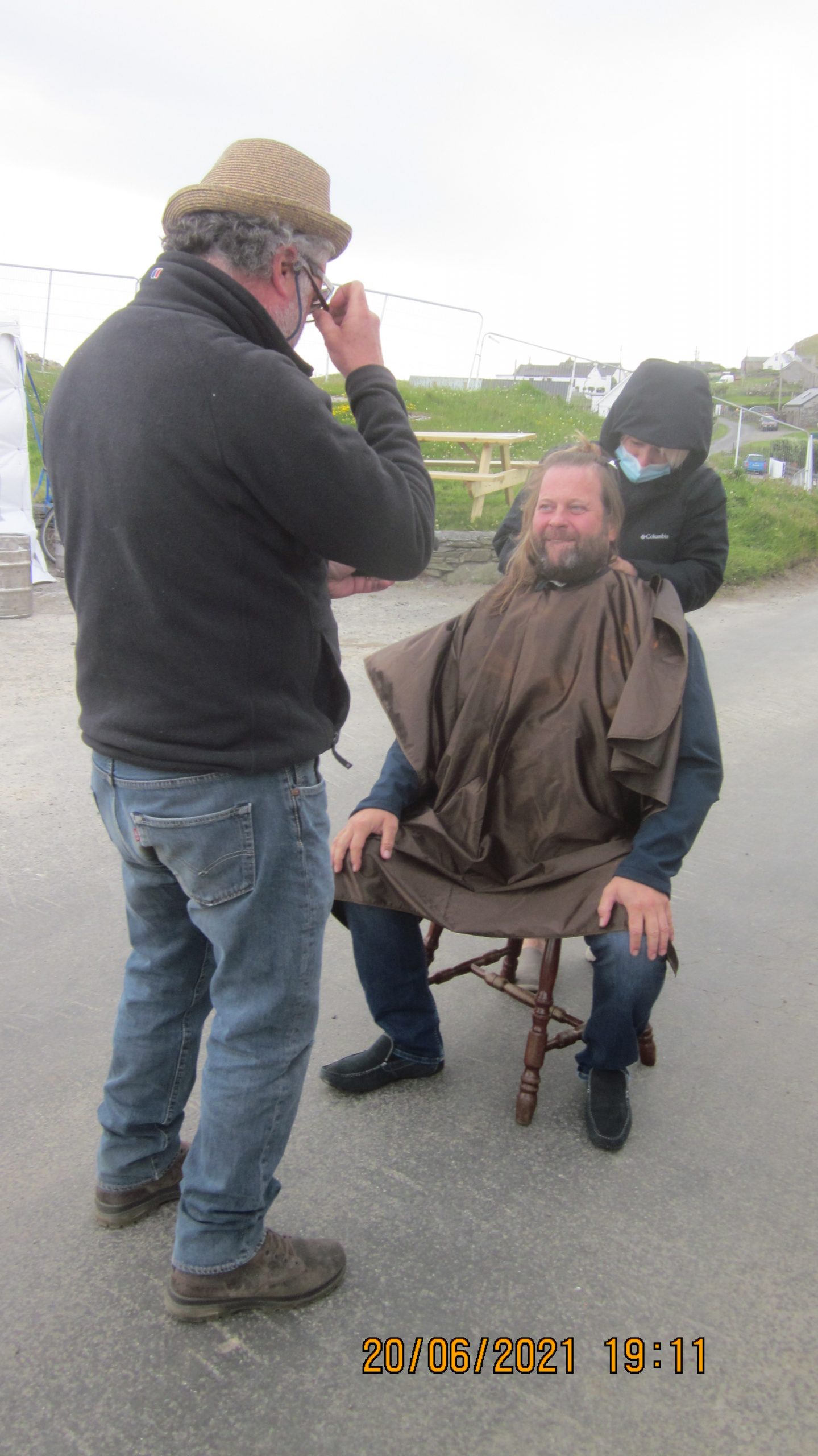 Congrats again to Briano for the event/raising a reported €2100+ for RNLI. The removal of Brian's considerable growth was as usual executed expertly by Rhona Sunday evening pre dinner in difficult windy conditions in the roadway in front of Doonmore. It was viewed by a large audience who contributed generously to the event. It so changed him that we were afraid Brianos mother might not recognise him with his clean shaven face and short hair!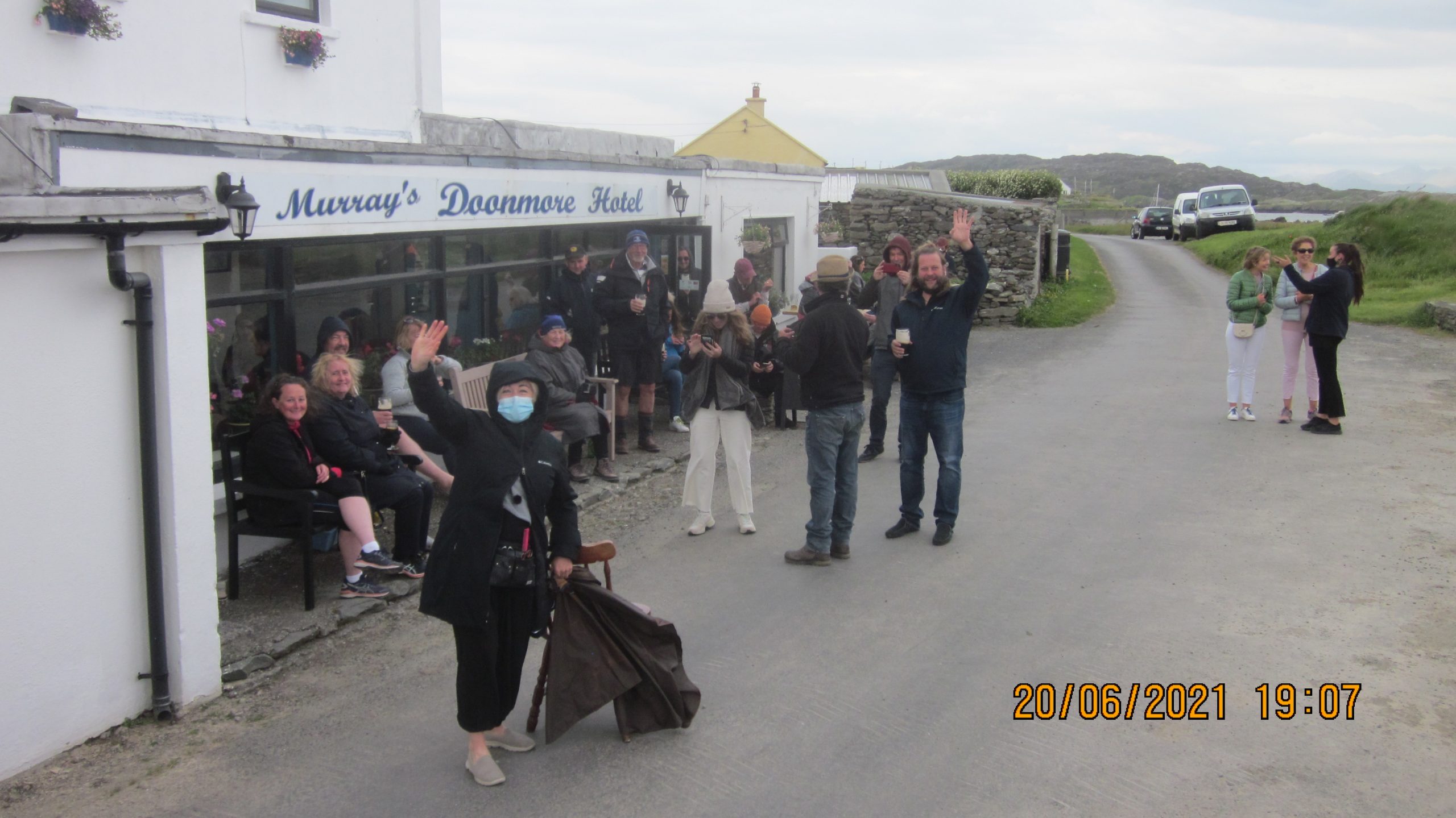 The good luck Corncrakes were heard croaking around again by most. Myself and Peter O'Dog got to hear the unusual whirring sound of Snipe late on Bonfire night which I do not recollect having heard before.
A crew of some 17 divers attended plus various other non diving friends with a total overall CSAC group over the week of 26. The non divers cycled, walked the island. Or some also went swimming/snorkelling at the lovely West and East End beaches. Lunches each day between dives were usually taken in/outside Doonmore.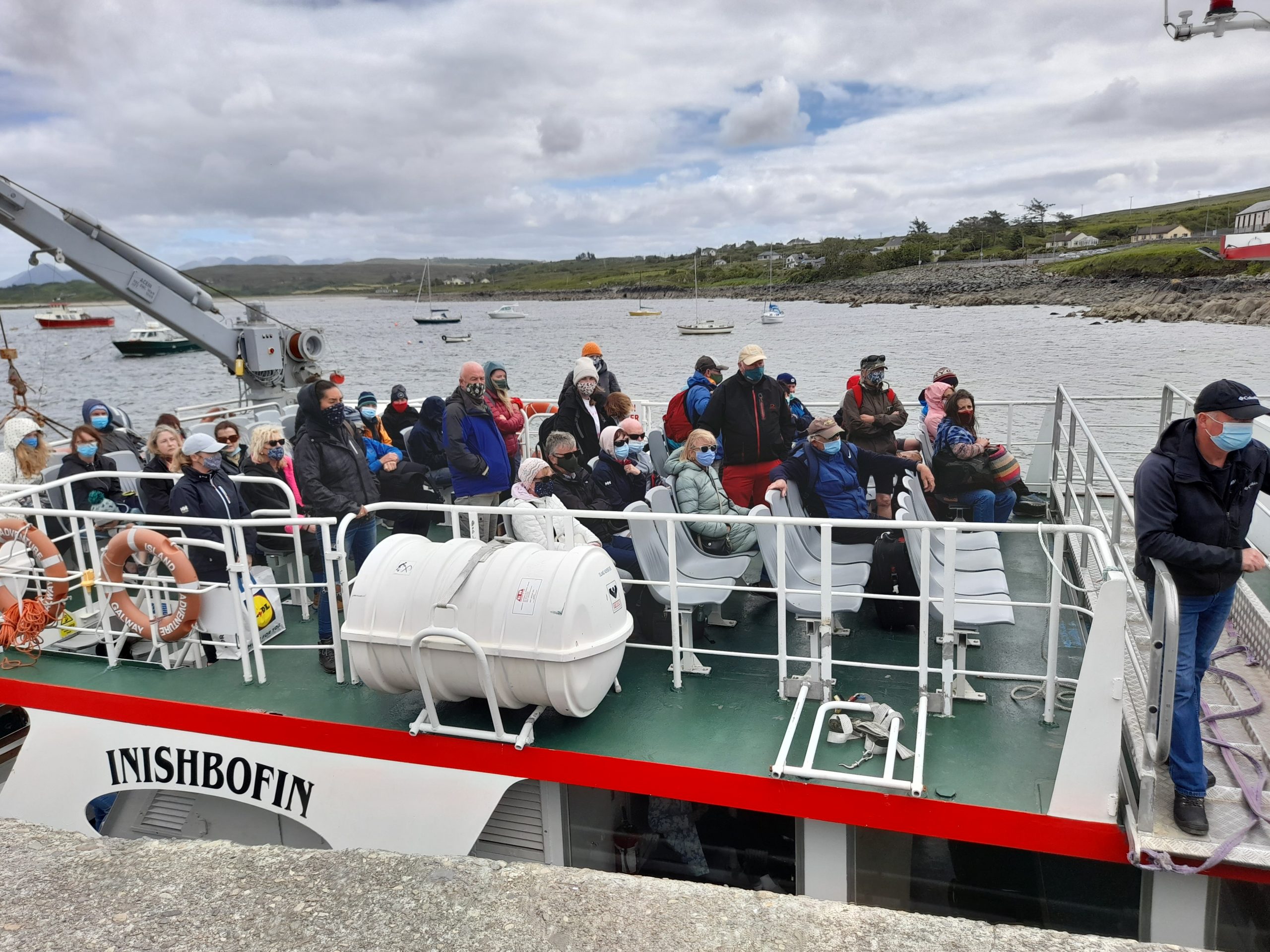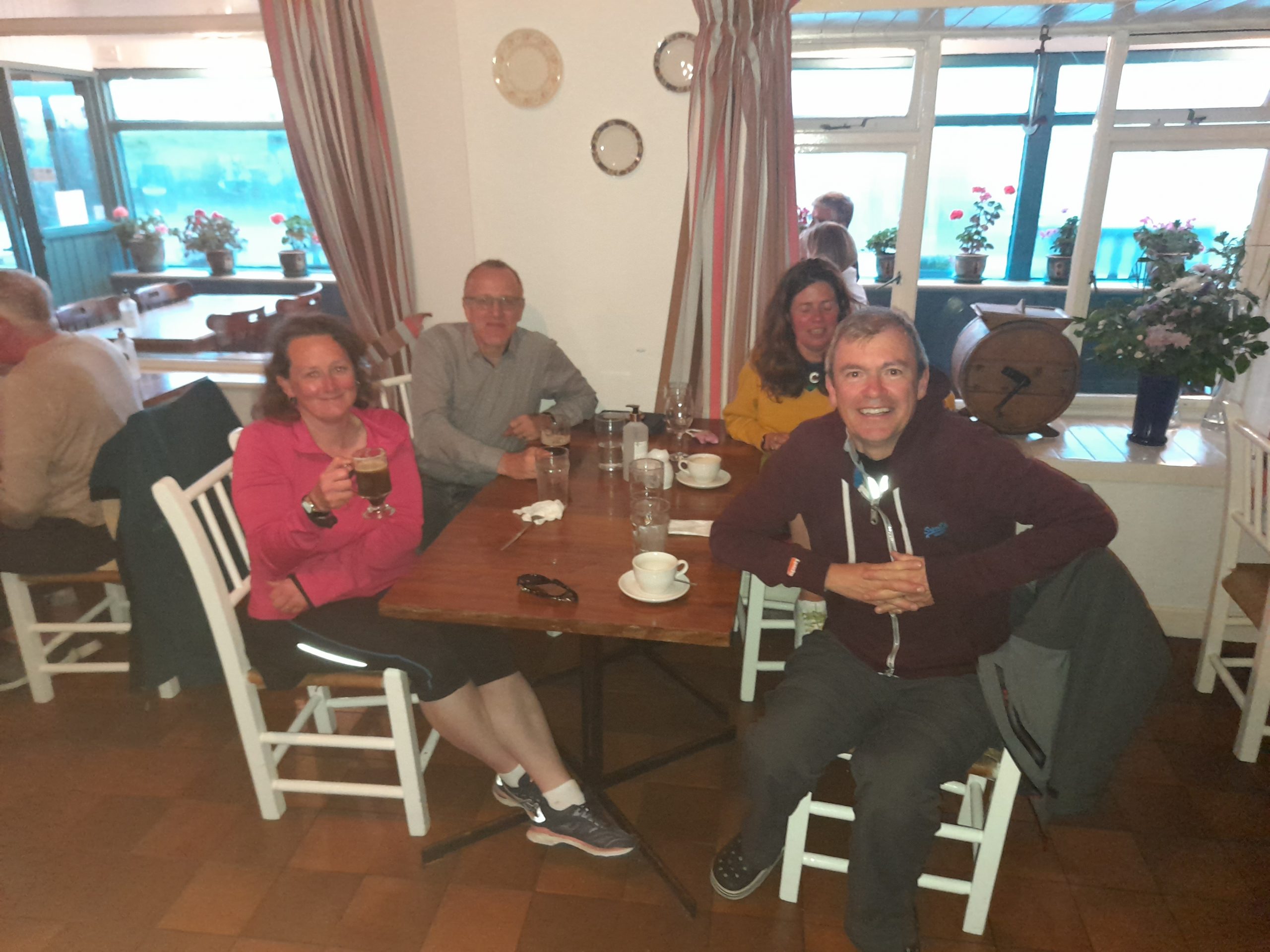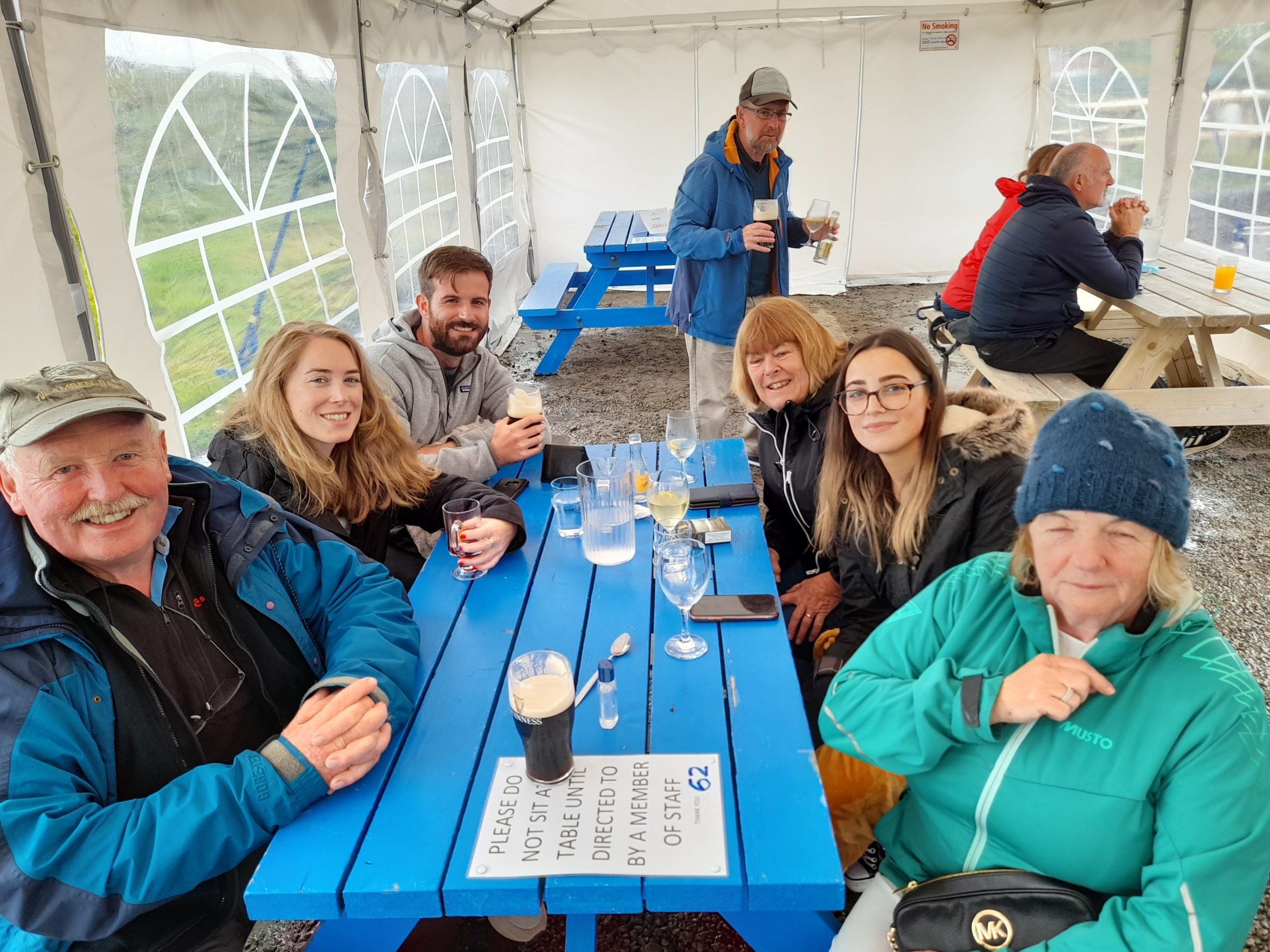 We welcomed CSAC Bofin trip first timers Joe Tierney and Jimmy Furlong to the island.
The group also welcomed 9 non divers who joined us for part/all of the trip including, Brian Holland, Ken O'Mahony, Peggy Lawlor, Joanne Bannon, Cathy O'Connor, Elaine Fitzsimons, Tom and Freddy O'Donnell (Hassey) and Peter O'Dog.
Note: A link to some photos of the trip taken by myself and some from others which I hope you enjoy is: https://photos.app.goo.gl/7kj7iP7Fog6ww4Wc9
Please feel free to add any of your own shots to this trip album.
There is also a link for general future information to the main Inishbofin Island http://www.inishbofin.com/
We had 3 ribs (CSAC Danu, Ken/Brians Tornado and Jean and Steves Molly) and the CSAC large compressor to support our diving on the trip. The advanced party traveled over to the island on the 11.30am Ferry with compressor and kit with myself and Gerry taking Danu over from Cleggan. The other ribs travelled over later.. Diving operations commenced Friday 18th pm and we generally then dived twice a day every day up to including Thursday pm dive. Over the week 17 divers completed some 13 no dive outings in the 2/3 ribs (with approx 127 or so individual dives done). The overall week generally ran smoothly with all getting involved as usual and the varying weather conditions throughout the week allowed us access to most of the usual classic sites including Friar Island, Carrickfeogh, Spotted Rock, Bouchail Rock, Sunfish Rock and Doonnahenna. Sadly we did not get to dive High Island Nose this trip. Particular thanks to the various Dry Coxes (mainly PO Dog), cox's and boat getters/moorers.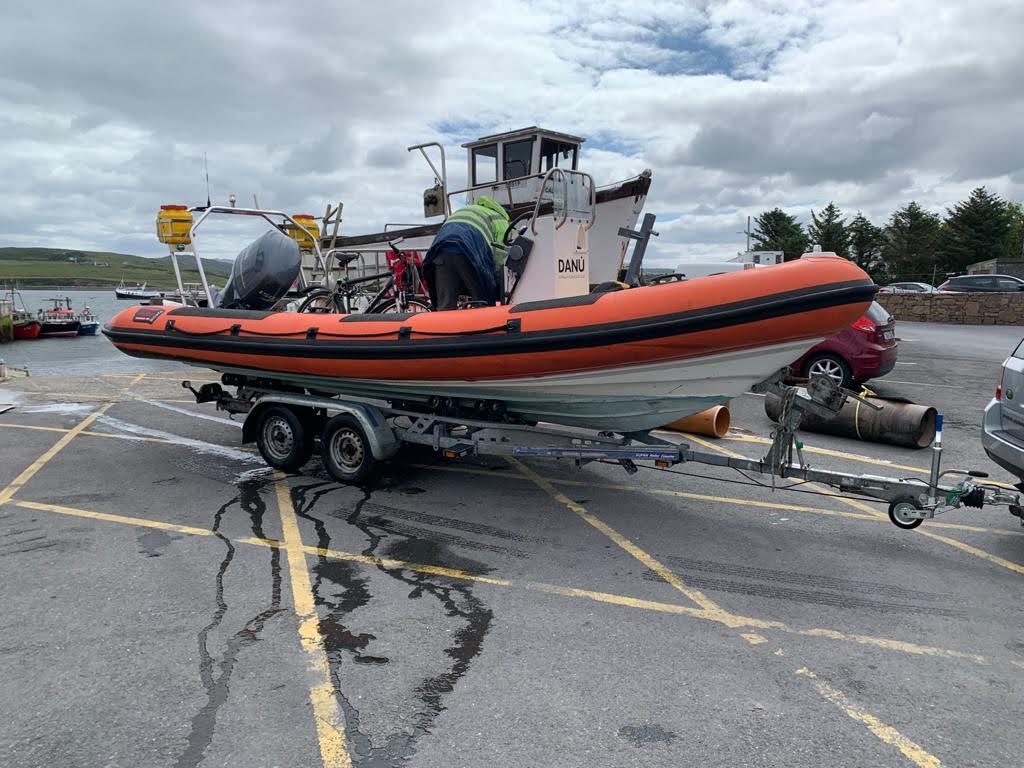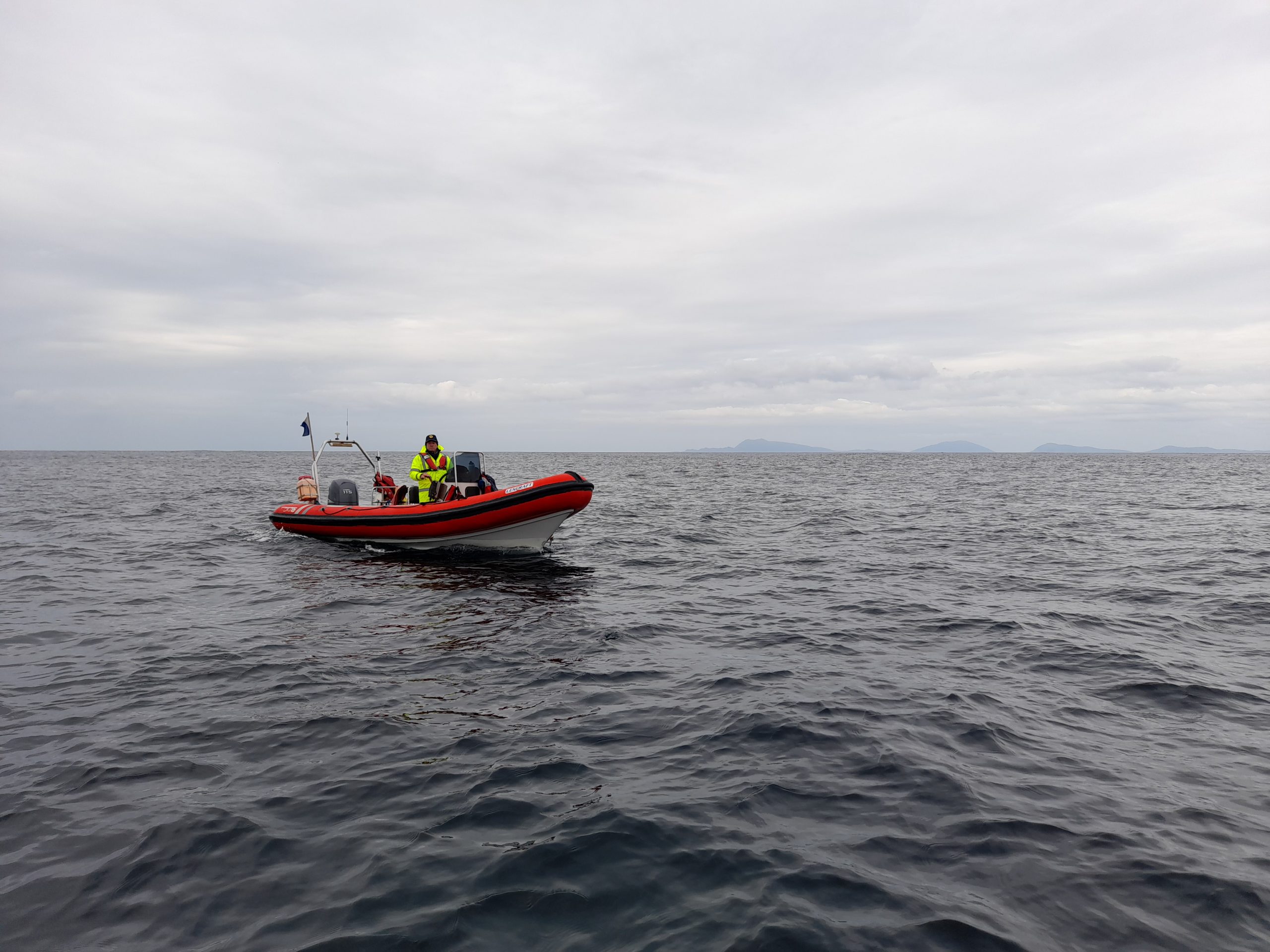 The annual big island celebration of St Johns Eve Bonfire night was on Wednesday 23rd which turned out to be a dry night but surprisingly we had little or no reports of attendees from our group at the event!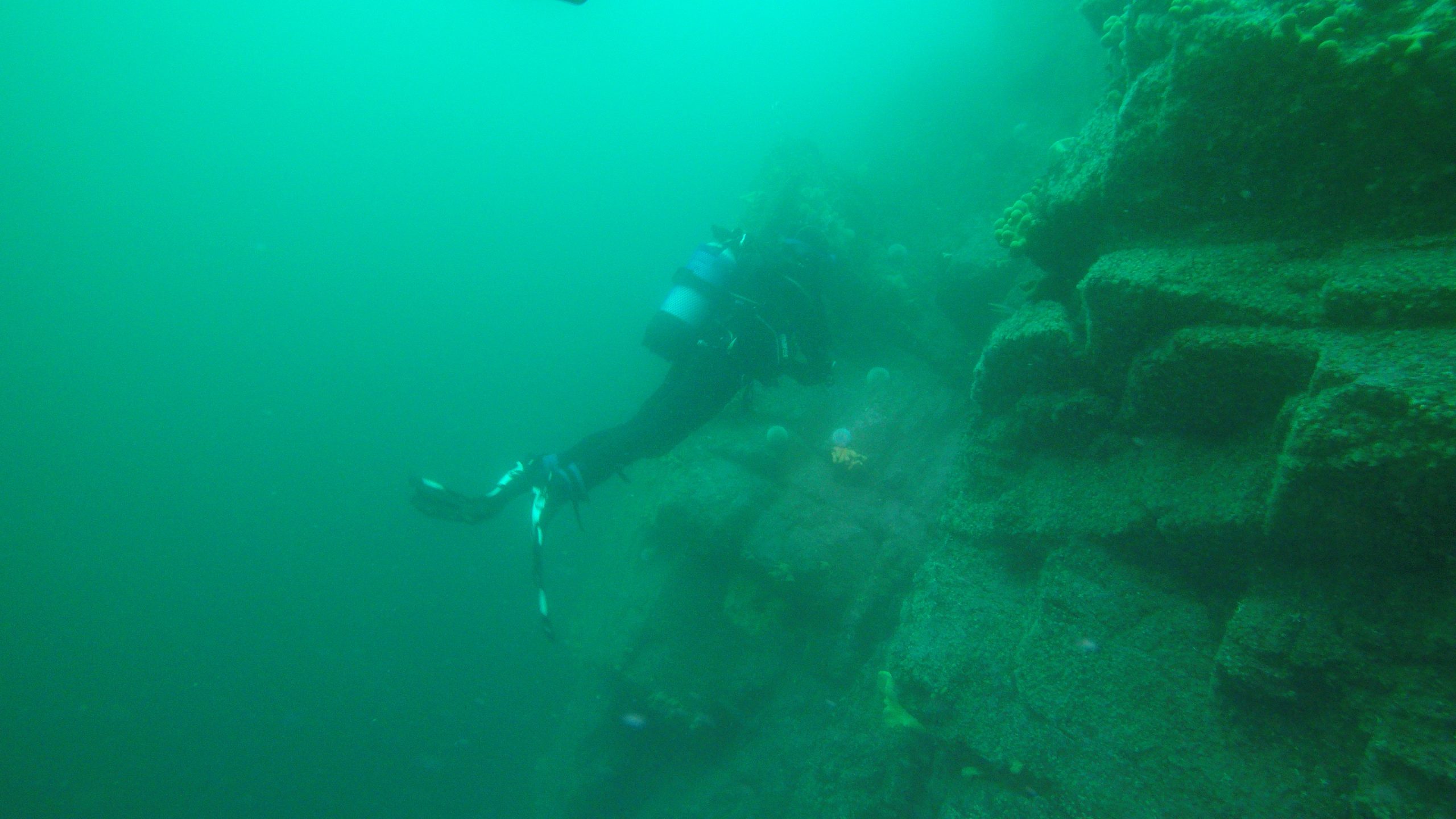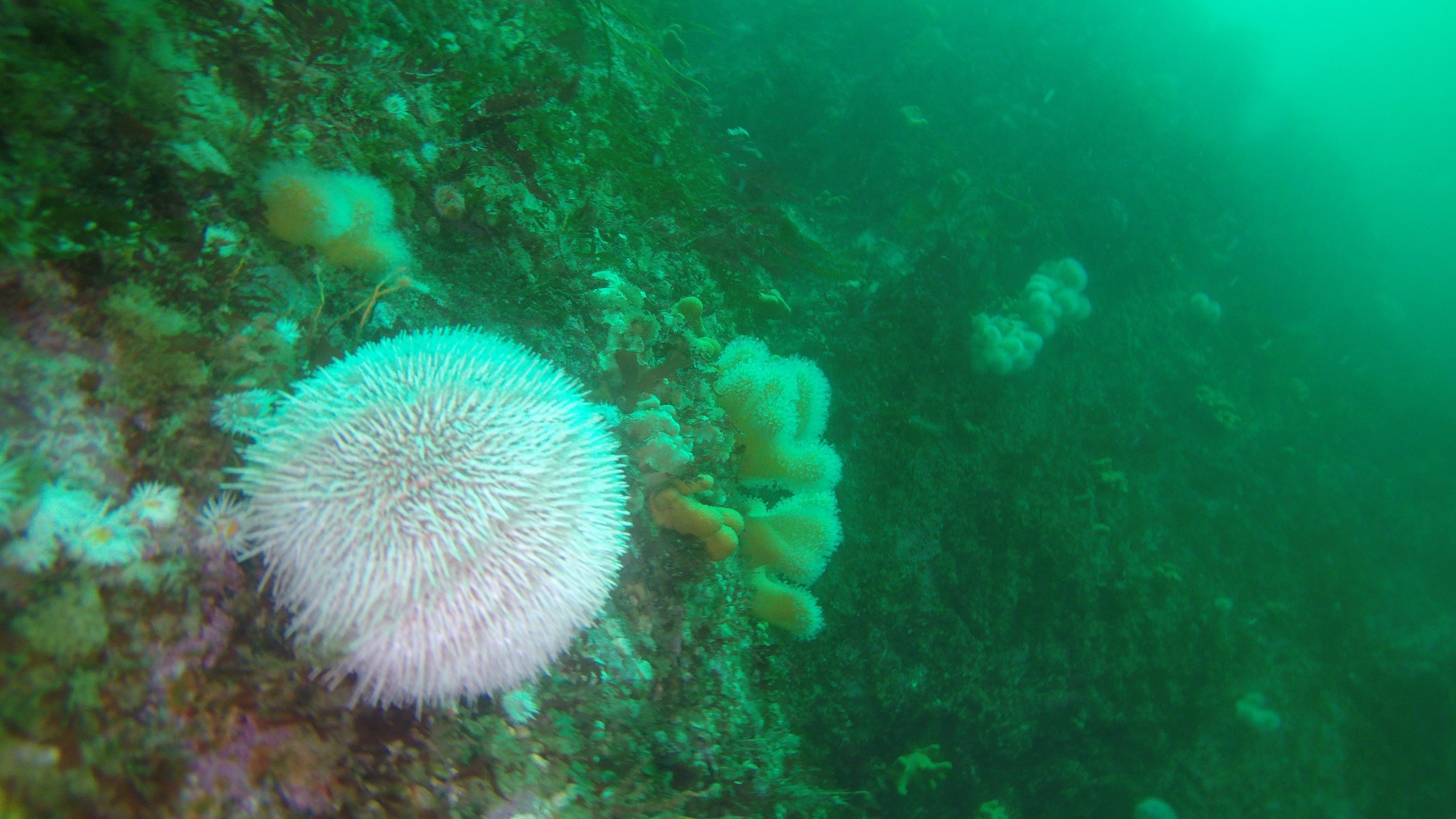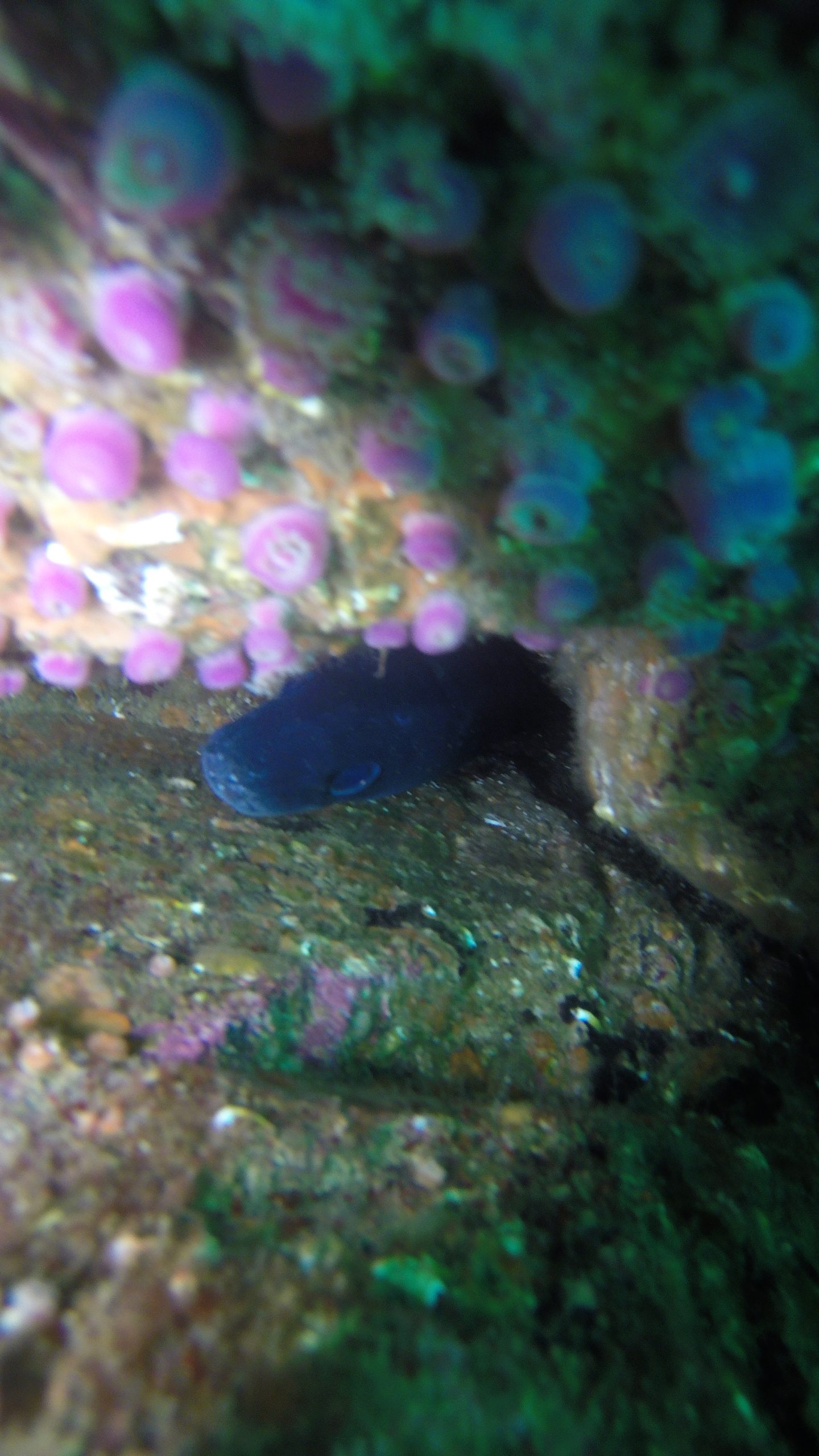 At the end of the week the balance of the group, compressor and kit departed Bofin Friday 25th on 1pm Ferry. Danu with Mark and myself and Molly with Jean and Steve crossed earlier for Cleggan to get them out of the water before low tide and onto the trailer well before the arrival of the Ferry. Brian and Ken crossed later with the Tornado.
It was in my view another very enjoyable CSAC Bofin week thanks to all the help and support of yourselves in the group. Even with the understandable covid restrictions it was brilliant to get back to Bofin again and the feedback confirms it was fully enjoyed by all.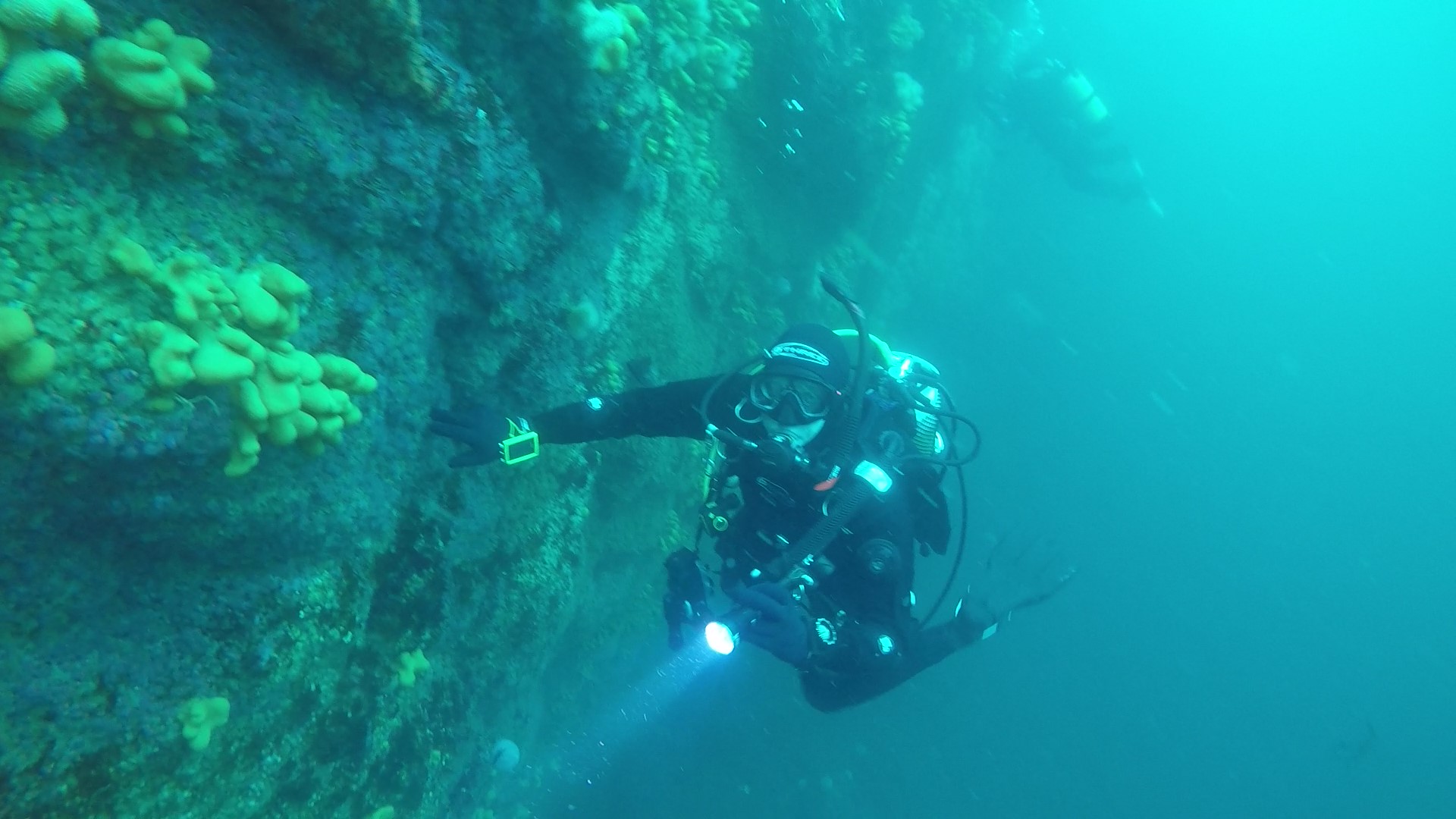 Particular thanks as always also to the following:
Ken and Brian once again for use of their Tornado Rib (Ken/Brian Craft).
Jean and Steve for use of their Molly Rib.
Towers: Brian/Ken (Tornado) down and back.
Jean and Steve for Molly down and back.
Gerry (Danu down/back and Mark back)
Neill (Large Compressor carried down/back)).
Bofin Trip Hon Treasurer: Particular thanks again to Fiona for money matters organizing/collecting dive fees, payments etc.
Doonmore Hotel: Andrew, Aileen, Fiona, Donna, Alice, and all the staff who looked after and fed us so very well as usual despite the Covid restrictions. Particular thanks to Aileen and all in the kitchen who produced the wonderful 40th Anniversary cake for myself and Peggy!
Ferry: Captains Pat and Dermot Concannon and crews of the large new Island Adventure Ferry with their new crane facility which made it easier for loading/unloading compressors and dive gear.
Anyone else I have left out!
Please note in your diaries that a provisional booking has already been made with Andrew in the Doonmore for next year 17th to 24th June 2022.
Thanks again to you all for helping achieve another very enjoyable CSAC Bofin trip and best regards to all
Neill Bannon
Bofin 2021 DO/Organiser