This year the Curragh Sub Aqua Club celebrates its 60th anniversary. To mark the occasion we celebrated in style with a ball in the Hilton hotel. In attendance were a great mix of members new, old (and very old), friends from other clubs including UCD, Dalkey and Naas & Athlone. As any diver who socialises with their buddies will attest, the novelty of seeing your buddies swapping wooly-bears for formal wear never really wears off. Salty Guinness and toasted sandwiches were, for one night only, replaced by a three course meal and a glass (or two) of bubbly. Also in attendance were the numerous under appreciated and long suffering partners and spouses, who had a rare opportunity to compare stories about dives taking considerably more than the promised "two hours", bathrooms transformed into 'drying rooms' as well as apparent salt water damage to the their car boots.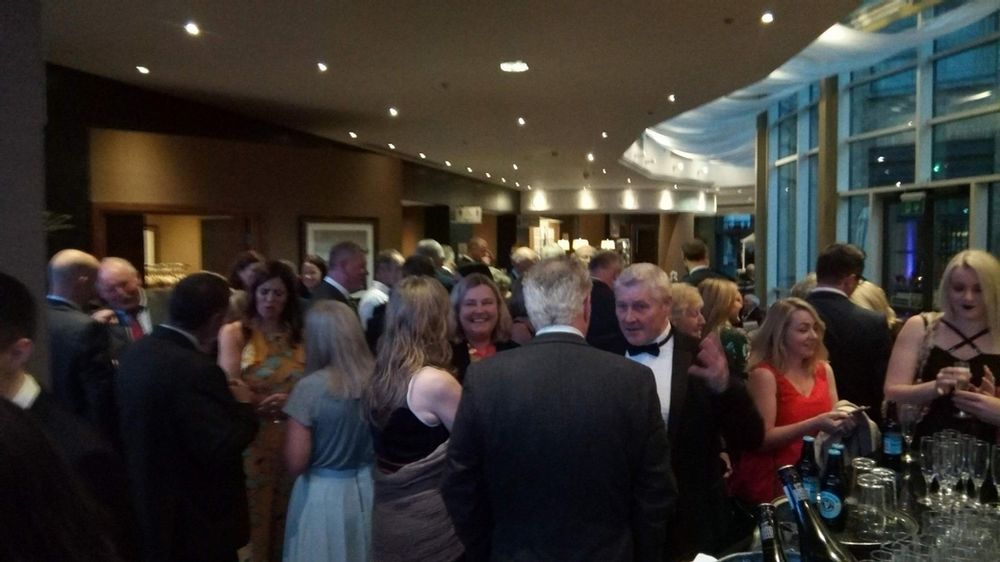 The night started with a champagne reception, followed by an excellent meal, interspersed with speeches by our Chairman Colm Lowney, CFT President Jean Kelleher, founding member Mick Moriarty, and of course the be-kilted event organiser Martin Baillie Johnston, without whose efforts, and those of his organising committee, the event couldn't have happened.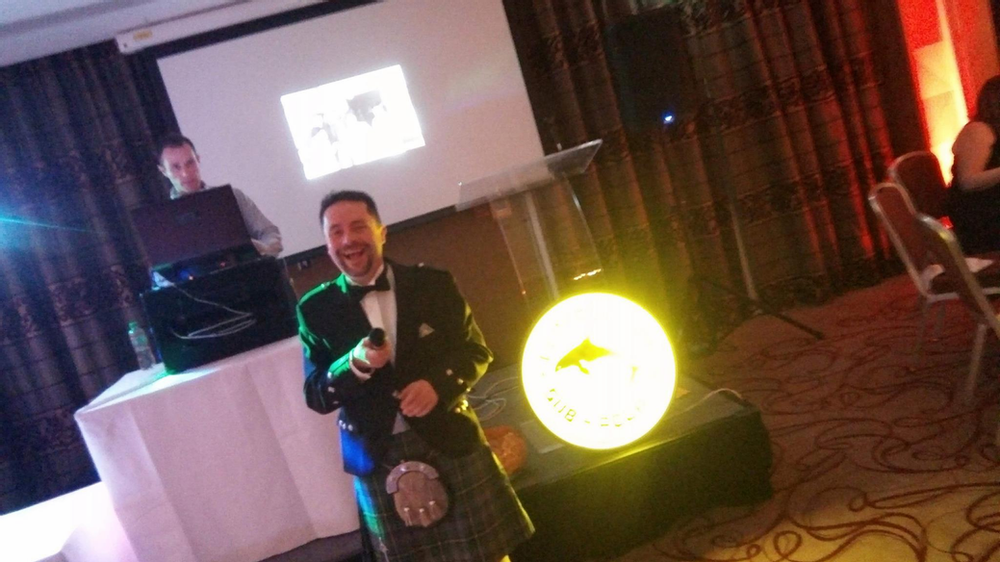 Dinner was followed by a seemingly never ending raffle, with so many prizes from our generous sponsors, notably our friends in Drysuit Tailors, Flagship Scuba and Lambay Diving, as well as Advance Flooring, Supevalu & The Clayton Hotel Cardiff Lane, that it felt that everyone went home with something.
Despite our location in the former Victorian baths on the water's edge in Sandycove, the club owes its beginnings to a cadre of army officers (including one of Ireland's best known divers Mick Moriarty) based in the Curragh camp in Kildare. We were privileged to have Mick there on Saturday night to say a few words, expressing his delight that a club formed "by four men in a room in the Curragh in 1958" is still going today.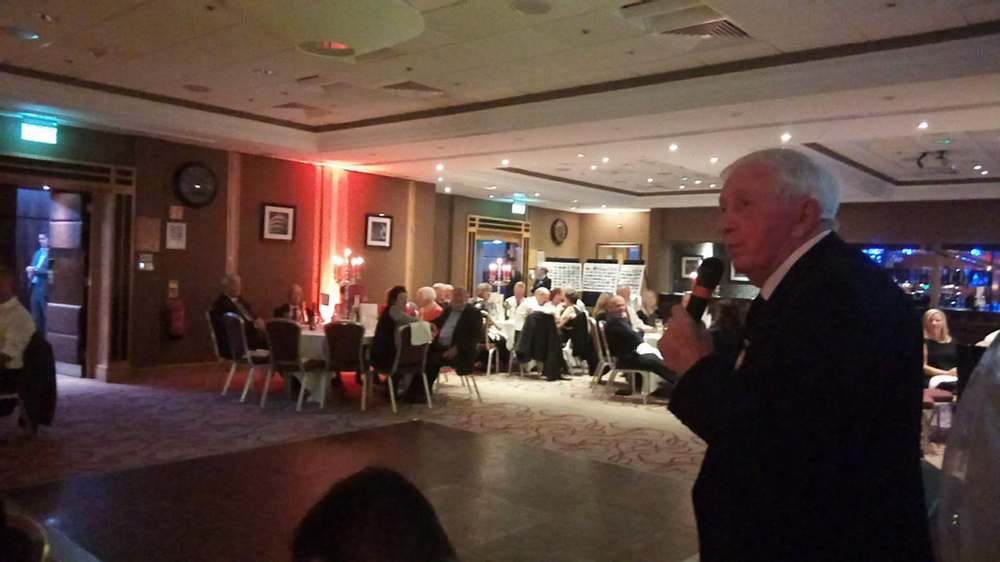 Chairman Colm Lowney put the formation of the club into context, looking back on Sputnik, NASA and the space race. He evoked hardier divers, pioneers with "homemade wetsuits, jumpers for warmth and rocks in their pockets".
Since our inception in 1958, the club has actively supported CFT, with the current President, Jean Kelleher, who also serves as our Club Training Officer speaking at our event. Jean discussed the combined history of the Curragh & CFT, with a member being its first President and three members currently serving on the CFT committee. Jean discussed the benefits of our club's ethos of continuous learning and improvement, which not only improves standards, but allows us to build our networks around the country. She quoted Mick Moriarty "Trainees are the lifeblood of CFT, and the lifeblood of our club".
The club owes a lot to its former members, in the early 1960's, after ten years based in the Curragh camp, the club was fortunate to be offered the old Victorian baths Sandycove. After a lot of work by those members it became our new home, complete with toilets and hot showers, a compressor room, lecture room and kitchen area.
It would be easy for newer members to take for granted to hard slog that went into making the club what it is today. It was wonderful to have an opportunity to re-acquaint ourselves with some of the legends Ireland's diving community.
To repeat the Chairman's toast, "to the Curragh and its members, past present and future, here's to sixty more years."
Gar Spollen – PR Officer