Dashing out of Dublin for the ferry crossing, some divers headed for Roonagh and others took the RIB's across from Achill to the island.
As well as the divers we had Tony J's lovely family with us ( if there is a competition for cutest kids in the club they get my vote) and Dan took the risk of bringing his girlfriend Kerstie to meet us. We didn't frighten her off (yet).
We were facing an interesting weather forecast over the Sunday afternoon / night but dived every day. The hard-core managed 5 dives over the three days.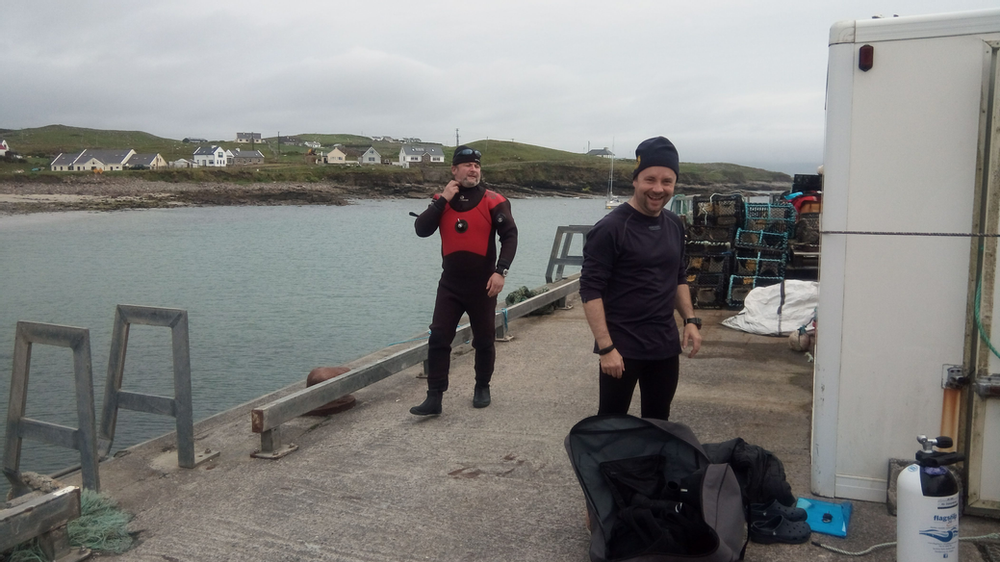 We got to the Bills, the Mweelauns, Cahir, under the lighthouse as well as a shore dive from the harbour out towards the hotel. Only key site we missed was Deecy's rock were the swell and tides were against us. There is no stopping the Curragh!
The benefit of some of the weather being windy but not too wet on Sunday was we got a chance to explore the island. Good long walks, ancient churches, fabulous scenery and some excellent hospitality.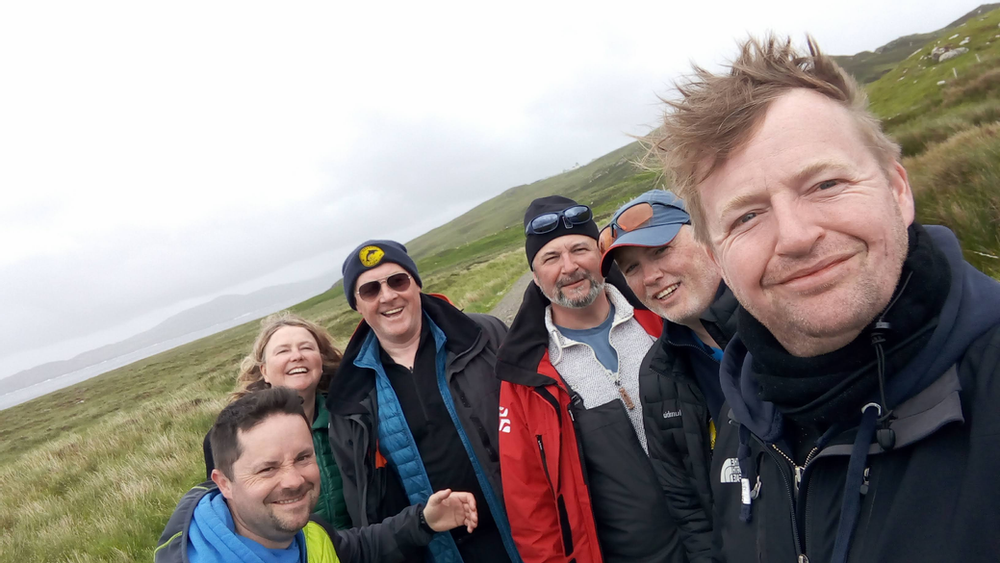 We were also treated to a school of about 20 dolphins on the final day. Some jumped clear of the water spinning around. There were mothers with their calves. Very special.
Most of us stayed at O'Grady's and as usual Helen and Alan were great hosts. Alan (who also runs the ferry service) gave us good advice on weather and also helped us re-tie the boats during the peak of the wind.
Thanks to the towers (Marty, Jean and Steve) without whom this would not be possible. Also big thanks to Marty who also picked up some of the load on organising and did DOD each day as part of his work up to the Leading Diver.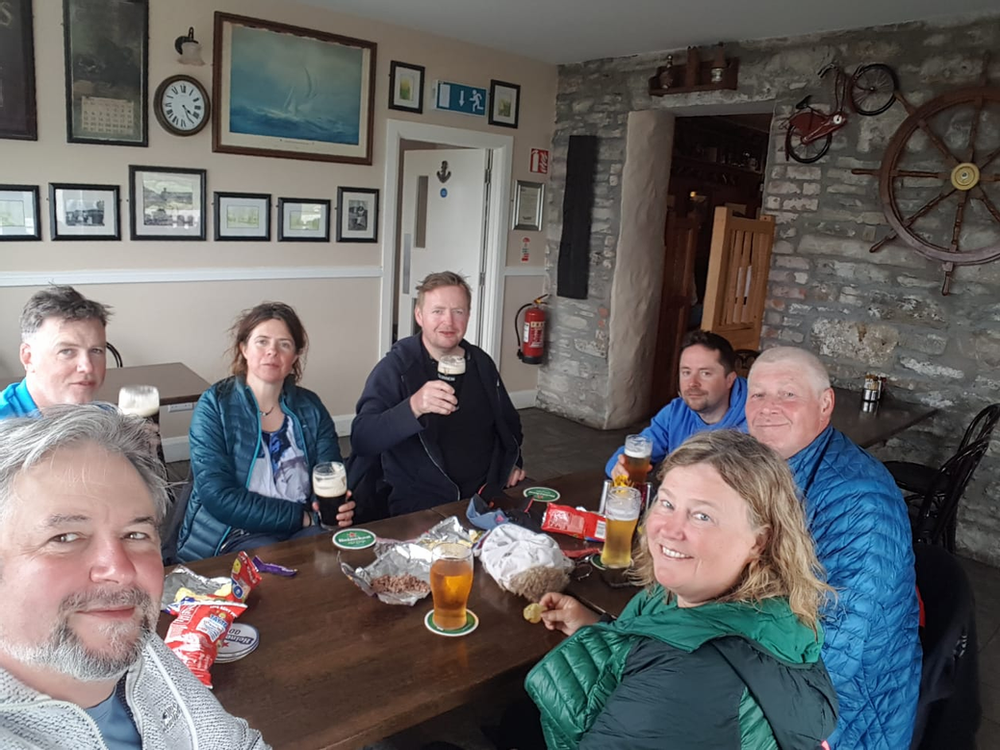 It was 2012 when we were previously on Clare Island. It is a fabulous place with interesting history, geography, warm welcoming people and great diving.
Let's not leave it another 7 years until we go back.
Dave